Are Running Shoes Good For Working Out?
When it comes to working out, the right footwear can make a significant difference. Running shoes are designed with specific features to support and protect your feet while running, such as cushioning, heel support, flexibility, and lighter weight. However, whether they are suitable for workouts depends on the type of exercise.
For cardio-based exercises like aerobics, Zumba, or any activity where you'll be on your feet and moving a lot, running shoes can be an excellent choice. They provide the cushioning and support needed for these high-impact exercises, reducing the risk of injuries.
But when it comes to strength training, especially weightlifting, running shoes may not be the best option. These exercises require a firm and flat surface to maintain balance and stability. The cushioning in running shoes can make your base unstable, potentially leading to poor form or injuries.
In conclusion, while running shoes are good for certain types of workouts, they are not a one-size-fits-all solution. It's always best to choose footwear that matches the specific needs of your workout for optimal performance and safety.
Things To Look For In Training Shoes
When shopping for a pair of training shoes, there are several key features to look for:
Stability: Training shoes support the heel area, so they also need to support multi-directional movements and weightlifting. This stability helps in maintaining balance and reducing the risk of injury.
Comfort: The shoe should be comfortable, not too tight or too loose. This includes having adequate cushioning to absorb shock but not so much that it interferes with the stability of your footing.
Durability: Look for shoes that can withstand intense workouts and frequent use. High-quality materials and strong construction are indicators of durable shoes.
Flexibility: The shoe should bend easily at the forefoot. This is crucial for exercises that involve jumping, running, or any form of cardio.
Traction: A good training shoe has strong traction to prevent slippage during workouts, especially on polished gym floors.
Fit: The shoe should fit snugly around your foot. It should not pinch or squeeze your foot, and there should be enough room in the toe box.
Remember, the right training shoe can significantly impact your workout performance and injury risk. Always take the time to try on different pairs and see which one meets your specific needs and preferences.
Recommendations for A Running Shoe
When it comes to recommendations for a running shoe, there are several top-rated options you might want to consider:
Nike Air Zoom Pegasus 37: This shoe is known for its responsive cushioning and secure fit, making it an excellent choice for long-distance running. It also boasts a durable outsole that provides excellent traction.
Brooks Ghost 13: The Brooks Ghost series is loved for its balanced, smooth ride. The latest iteration, Ghost 13, offers increased transitions and a softer, more secure fit.
Adidas UltraBoost 21: If you're looking for a shoe with maximum cushioning, the UltraBoost 21 might be the right pick. It's designed with energy-returning cushioning that provides a springy feel with every stride.
Asics Gel-Nimbus 23: This is a great running shoe for those prone to injuries or need a bit more support. It features Gel cushioning in the heel and forefoot, along with stability-enhancing technology for a more comfortable run.
Saucony Ride 14: This running shoe stands out for its versatile performance. It's lightweight, comfortable, and can handle both fast-paced workouts and longer, slower runs.
Remember, the best running shoe for you depends on your unique needs and running style. It's always a good idea to try them on and take a few steps before making a purchase.
When To Wear Running Shoes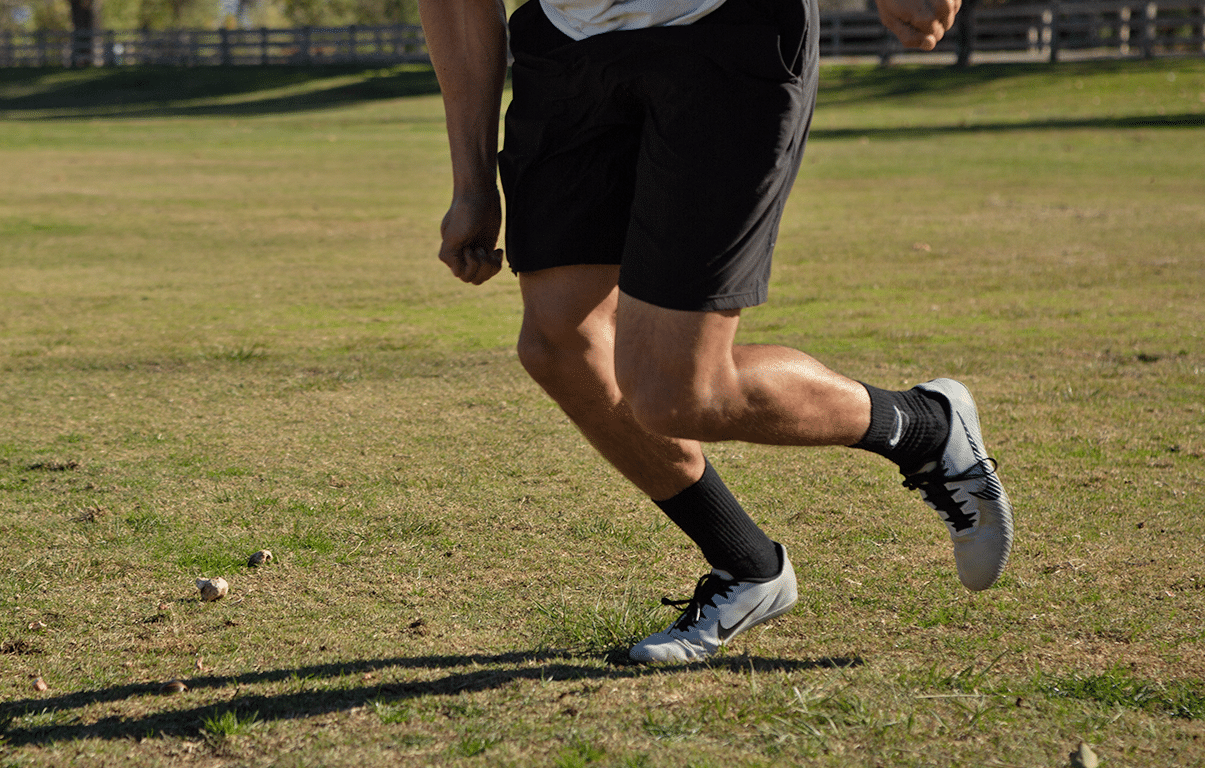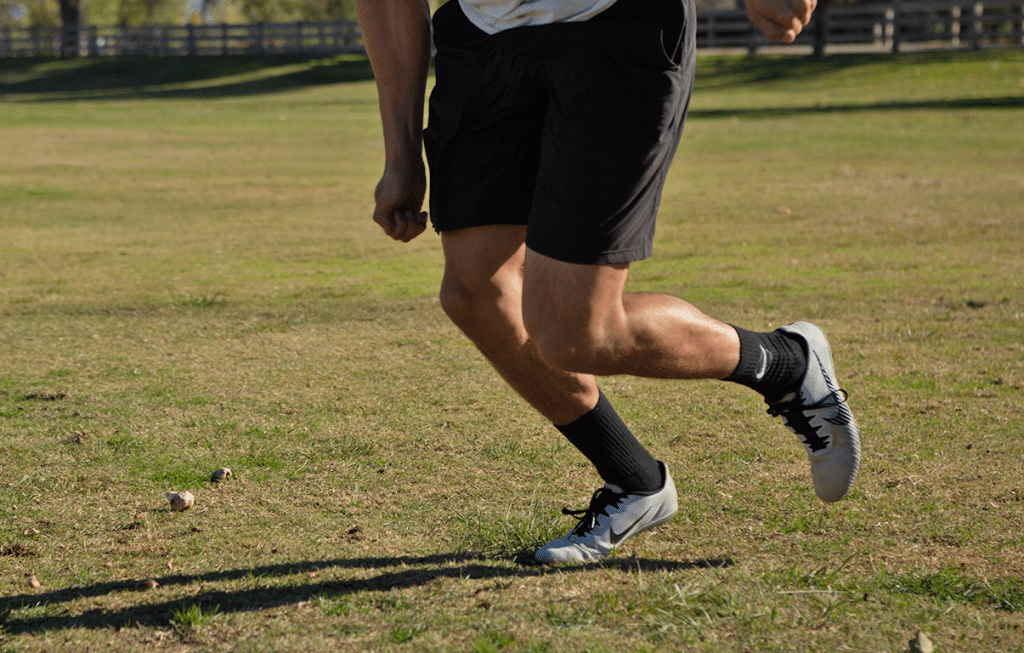 Running shoes are primarily designed for road or track running. They are best suited for situations where you will be moving in a straight line, such as running on a track, treadmill, or pavement. The cushioning in running shoes is intended to absorb shock and reduce impact when your feet hit the ground, making them ideal for high-impact activities.
In addition to running, they can also be suitable for high-intensity workouts or sports that require a lot of forward movement or quick direction changes, such as tennis or basketball. Due to their lightweight and flexible design, they are also a good choice for aerobic activities like Zumba or step aerobics.
However, it's important to remember that running shoes are not suitable for every type of exercise. For example, they might not provide the stability needed for weightlifting or the grip required for outdoor sports like football or soccer. Always consider the specific demands of your activity before deciding whether running shoes are the best footwear choice.
In everyday life, running shoes can be a comfortable choice for casual wear. Their lightweight design, good shock absorption, and breathable fabrics make them a comfortable option for long periods of standing or walking.
In conclusion, running shoes are a versatile piece of footwear suitable for a variety of physical activities. However, their best use remains what they were designed for running. Always consider the nature of your activity when choosing your footwear to ensure optimal performance and injury prevention.
Gym Shoes
When picking the right shoes for the gym, the type of workout you'll be doing is of utmost importance. For weight training, opt for shoes with minimal cushioning and a flat sole for maximum stability. Squat shoes, powerlifting shoes, or minimalist shoes are good options here. A gym shoe should be something comfortable with room for your foot so try and avoid shoes that push your toes together. Gym training can be dangerous and having bad footwear can increase the risks.
For cardio workouts in the gym like treadmill running or the elliptical, running shoes with good cushioning and arch support are essential. They'll absorb the impact and provide the necessary comfort for these high-impact activities.
If your gym routine includes a mix of cardio and strength training, cross-trainers are an excellent choice. These versatile shoes offer a balance between cushioning, stability, and flexibility, making them suitable for a variety of exercises.
Remember, no matter what activity you're doing, comfort and fit should be your top priorities. Make sure to try on several pairs and choose the one that feels the best on your feet. It's worth investing in a good pair of gym shoes to prevent injuries and enhance your gym workouts.
Cross Training Shoes
A cross-training shoe is designed to handle a variety of workouts and is a great choice for people who engage in varied exercise routines. These shoes offer a balance between stability, cushioning, and flexibility, making them suitable for a variety of activities such as weightlifting, cardio exercises, and high-intensity interval training.
Nike Metcon 6: Known for its impressive stability and durability, the Nike Metcon series is a popular choice among many fitness enthusiasts. The Metcon 6 offers improved breathability and boasts a firm, flat heel for a strong lifting base, and high-density foam for high-impact cushioning.
Reebok Nano X1: This shoe is praised for its versatility and comfort. It's designed with Flexweave technology that provides durability, breathability, and flexibility, making it a solid choice for cross-training.
Under Armour HOVR Rise 2: The HOVR Rise 2 offers great cushioning and energy return, making it ideal for high-impact workouts. Its external heel counter provides additional support and stability through heel-to-toe movement.
New Balance Minimus Prevail: If you prefer a minimalist design, this shoe might be for you. It features a Vibram outsole for traction and durability and a knit upper for comfort and flexibility.
Puma Tazon 6 FM: This is a budget-friendly option that doesn't compromise on quality. It offers a snug fit, good cushioning, and a TPU shank for increased stability. This allows for better lateral movement and higher heel drop.
Just like with other types of athletic shoes, it's important to try on different models to find the one that best suits your feet and supports your specific workout needs. Remember, the right shoe can greatly impact your performance and reduce the risk of injury. So, invest wisely!
Best Shoes Overall
The best overall shoes are those that offer a perfect mix of comfort, durability, versatility, and style. Here are some of the best choices for overall footwear:
Adidas Ultraboost 21: Known for its exceptional comfort and high-performance design, the Adidas Ultraboost 21 is a solid choice for both casual wear and athletic activities. Its responsive cushioning and improved traction make it suitable for a variety of activities.
Nike Air Zoom Pegasus 37: This is a reliable, tried-and-tested shoe that delivers consistent performance. Its lightweight design, durable build, and excellent cushioning make it a favorite among many athletes and everyday shoe wearers alike.
Brooks Ghost 13: Recognized for its superior comfort and support, Brooks Ghost 13 is an excellent choice for those who prioritize foot health. The shoe offers a balanced, smooth ride, making it ideal for long-distance running or everyday use.
New Balance 990v5: This shoe impresses with its blend of classic design and modern technology. It offers excellent stability and cushioning, making it a versatile choice suitable for a wide range of activities.
Under Armour HOVR Phantom 2: Equipped with UA's proprietary HOVR technology, this shoe provides a 'zero gravity feel' to maintain energy return that helps eliminate impact step after step.
When choosing the best overall shoes, it's important to consider your personal needs, comfort, and the type of activities you will be using them for. While the shoes listed above are excellent choices, the best shoe for you will depend on your unique needs and preferences. Like if you need them for high-intensity gym classes or easy and efficient movement.
Performance Lab Of California
When it comes to running and training shoes it's important to know what you're using them for. Performance Lab of California understands this and provides a range of products that have been developed to help athletes reach their optimal performance.
Our training shoes are designed with comfort, fit, cushioning, and stability in mind. They also provide features like arch support to ensure the foot is in its optimum position and reduce fatigue when running or working out.
Performance Lab of California also offers a range of running shoes for different distances and terrains. Whether you're looking for an ultra-lightweight pair for short runs or a highly cushioned model for long distances, we have the right shoe to fit your specific needs.
Visit Performance Lab of California today to find the perfect pair of running and training shoes for your workouts! Whether you're a casual jogger or a serious athlete, we've got the right pair for you.