Introduction
If you are looking for speed and agility training for athletes this will be an article about some of the most important parts of building both speed and agility.
The most common reason someone is looking for speed and agility training programs is because they are looking to improve in football, soccer, lacrosse and/or baseball. These sports all require both speed and agility training in order to excel and play at a high level.
In this blog post, we will showcase some of the best, most challenging, and most effective speed and agility training drills specifically tailored for athletes. Many of these drills you can do at your home or at a local park/field but the attention should be directed at the mechanics of the training session exercises for best results.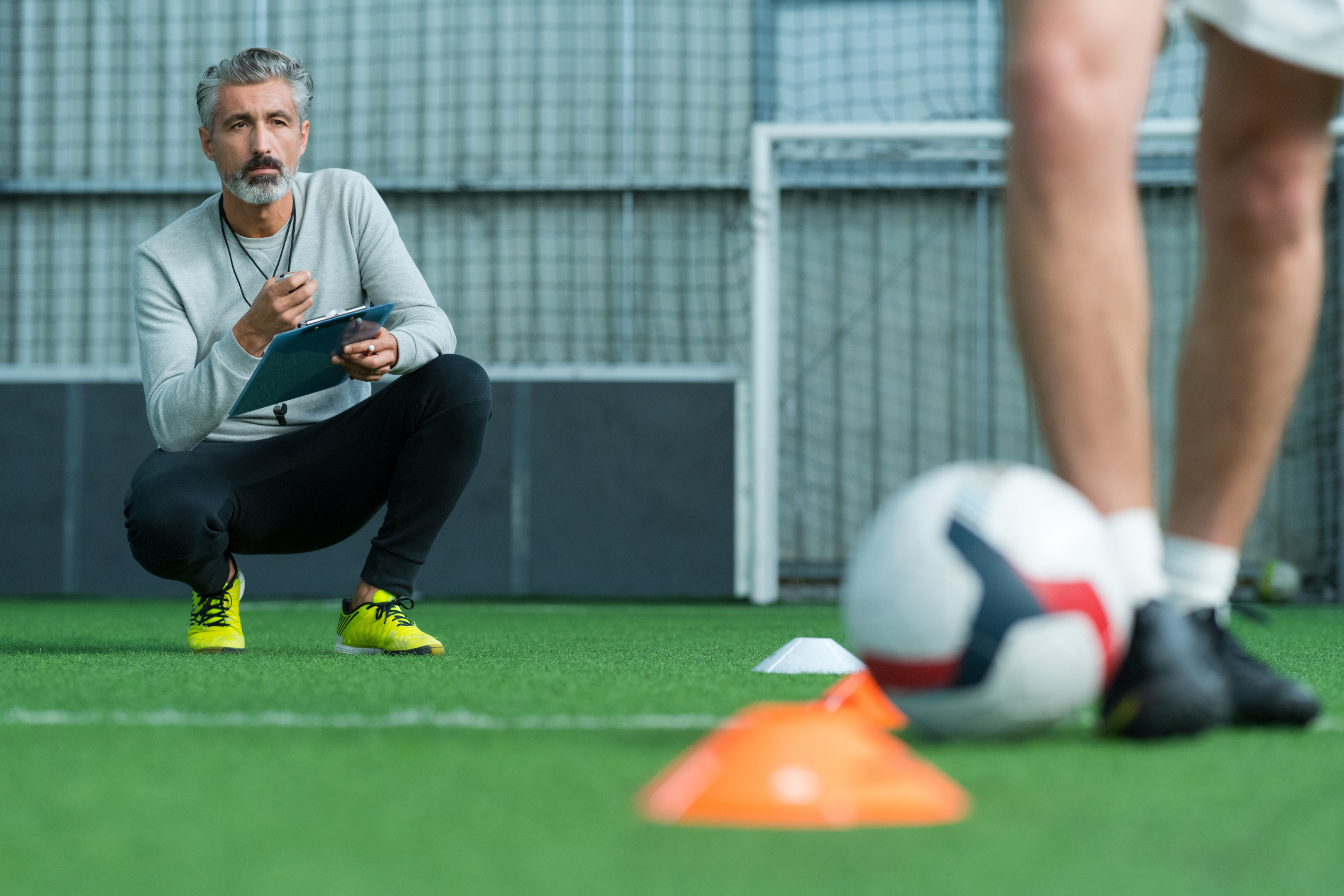 What Are Speed And Agility Drills?
The difference between speed and agility specific drills and strength and conditioning or just speed drills is the amount of space that is used for the drill. When doing speed and agility drills the athlete is typically working within a 5 to 20 yard space and the focus is on short bursts and explosive power.
Whereas speed drills are usually longer distance where the athlete is able to improve their maximum speed and incorporates basic sprints or other speed drill.
Then sports specific training session would be like dribbling drills for soccer or route running for football players.
An athlete can work on their agility and speed training by doing sports specific training but it is not guaranteed.
Usually athletes who are looking to improve their speed and agility are looking to improve their starting ability or improve foot speed in their first 3-5 steps.
The most effective way to do that is to improve the angles of foot contact and how the athlete is striking the ground during acceleration.
Agility Training Examples
In order to give a better understanding of what to expect in a speed and agility training exercise we will go over some examples of agility training drills.
5-10-5
One of the most common agility drills especially in football is the 5-10-5. We actually recently posted a video online about how you can improve the pro agility by getting into some specifics of the stride length and foot speed needed to improve your time. The 5-10-5 or pro agility drill shuttle is a great way to develop agility and is actually a test done in the NFL combine and many college and high school combines.
The Significance of Improved Deceleration
When it comes to a foot speed and agility training exercise, athletes must improve their ability to cut and decelerate.
Most speed drills are focused more on building foot speed and stride length, where agility training drills concentrate on things like athletic performance and dribbling skills.
Therefore, deceleration is more of an agility training program because it is focused on the athlete controlling their body weight as it accelerates and decelerates.
This means building strong legs and effective change of direction in order to achieve familiarity with explosive speed and agility drills.
Sharp turns
When implementing explosive speed and agility drills it is common to use cone drills to replicate sharp turns and change direction quickly. There are a lot of subtle adjustments athletes can make in order to improve foot speed out of cuts and decelerate quickly. For a more explosive first step, check out this article.
At The Performance Lab, we go over many types of body control movement patterns such as knee bending, balance, lateral plyometric jumps, and hip bend to build the strength and conditioning in the muscles to perform at a high level, while staying healthy.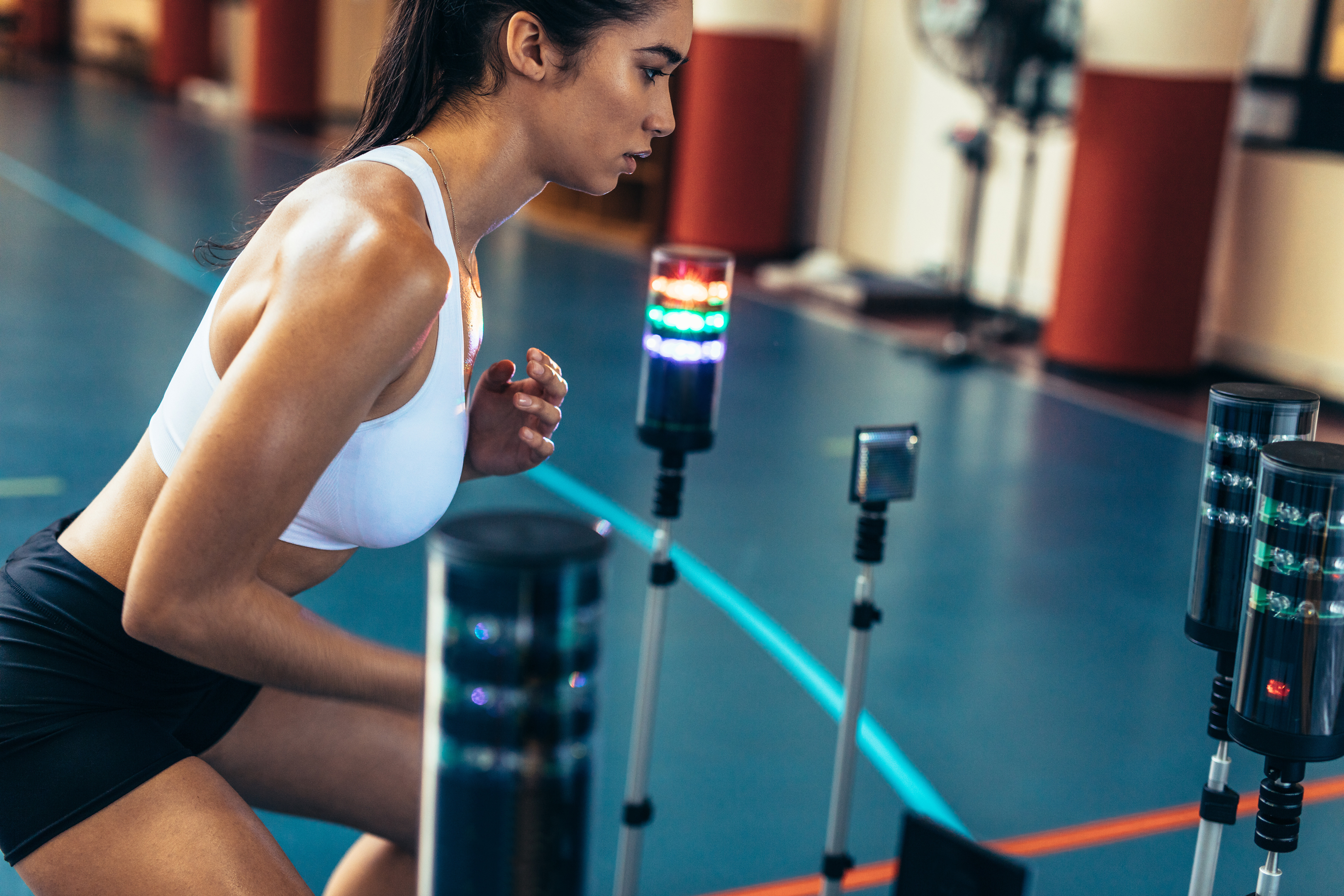 Everything You Need To Know About Speed Agility Coaching
Are you an athlete looking to level up your agility? Are you battling against competitors that outrun and outperform you on the field? Then don't worry – with a Speed Agility Coach, the improvement in your playing performance can be dramatic!
Incorporating Speed
Speed training or agility is the ability to deftly switch your body's position in response to the environment around you. This skill requires an amalgam of abilities, such as balance, coordination, reflexes, strength, and speed. The combination of these attributes will allow you to quickly and accurately modify your physical stance.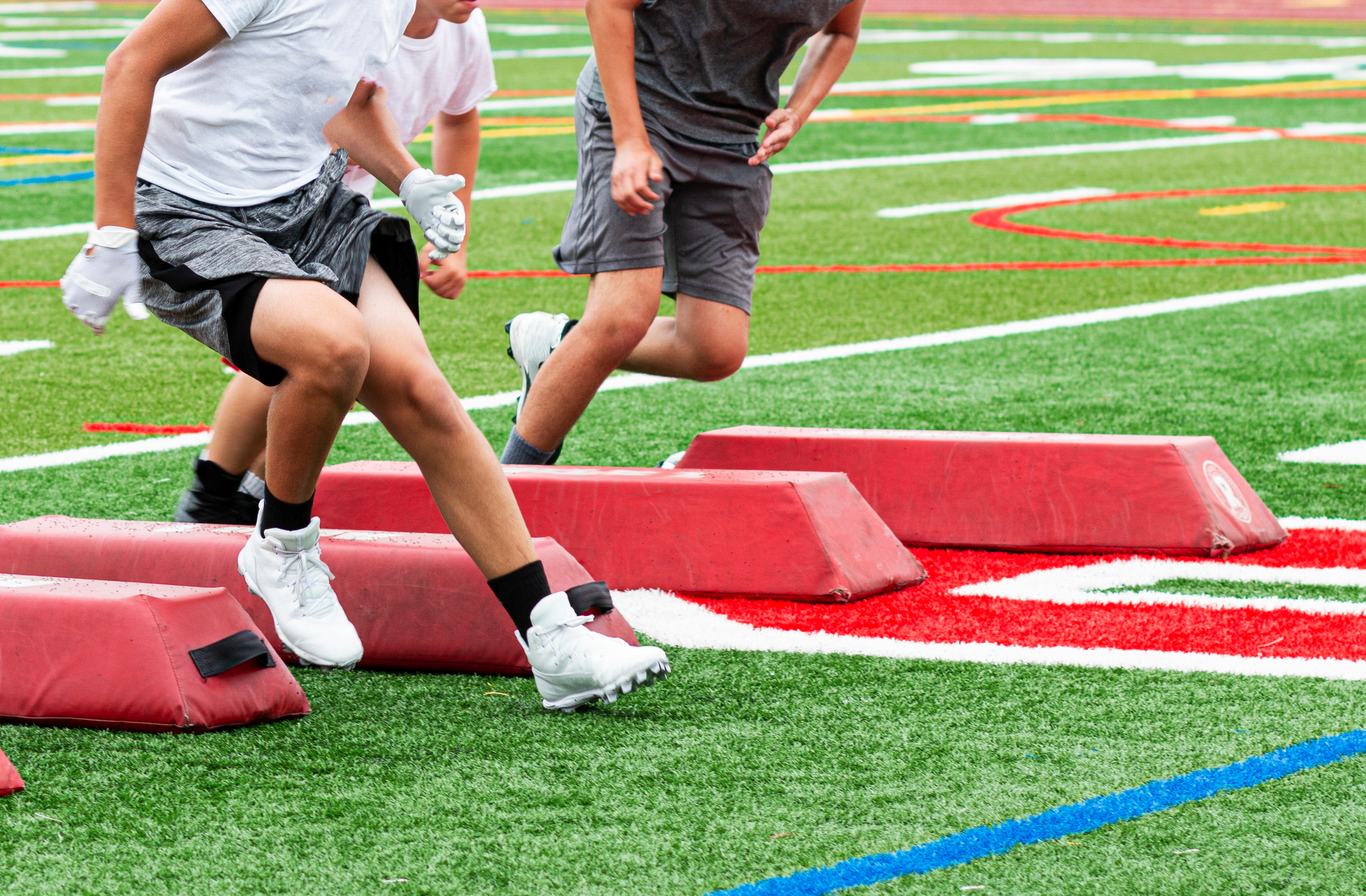 Precision Training
While precision is key for speed agility, it also demands quickness and swiftness of movement. In layman's terms, it's a mix of speed and agility drills that allows you to move faster than ever before, while still being able to pause and respond quickly when needed.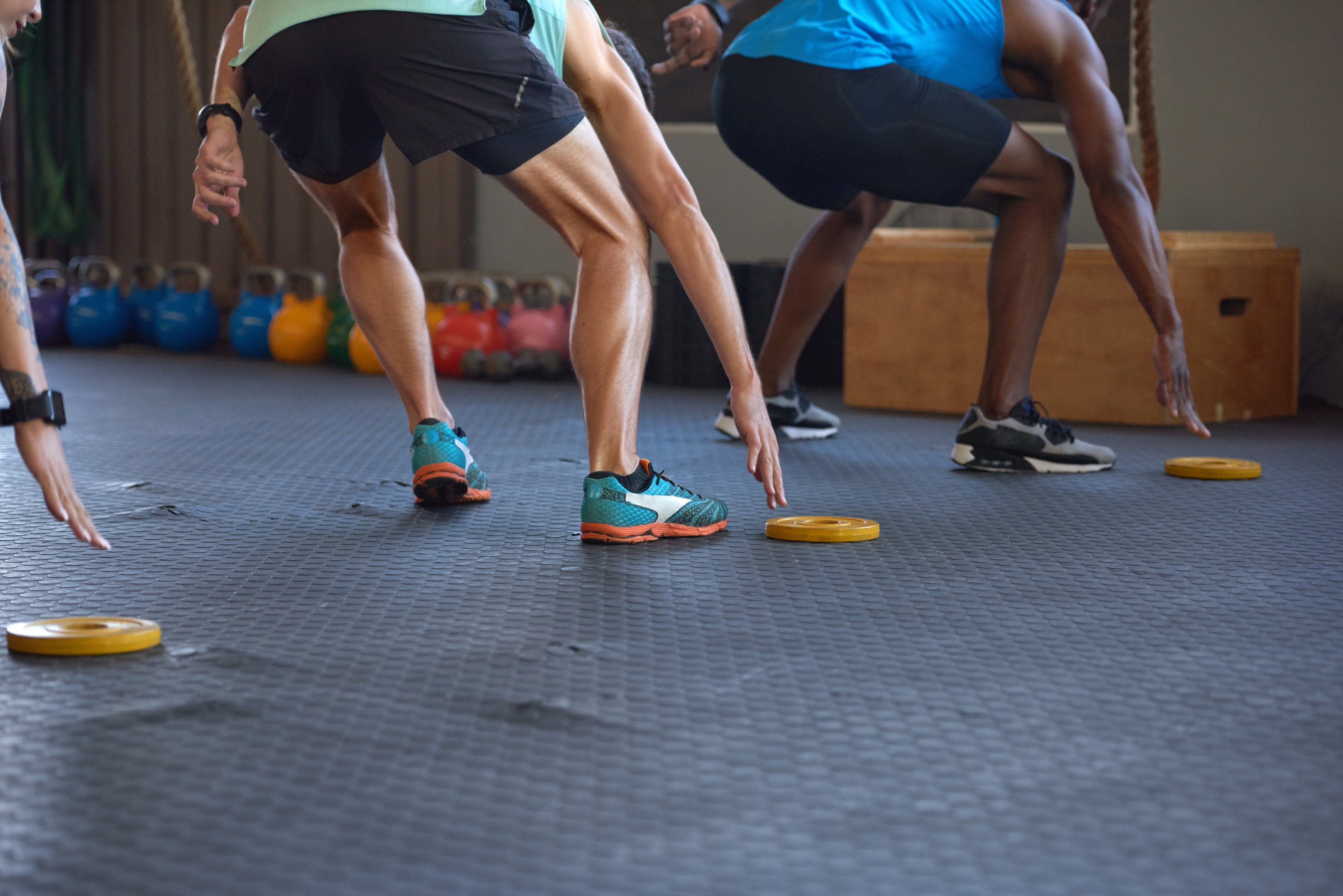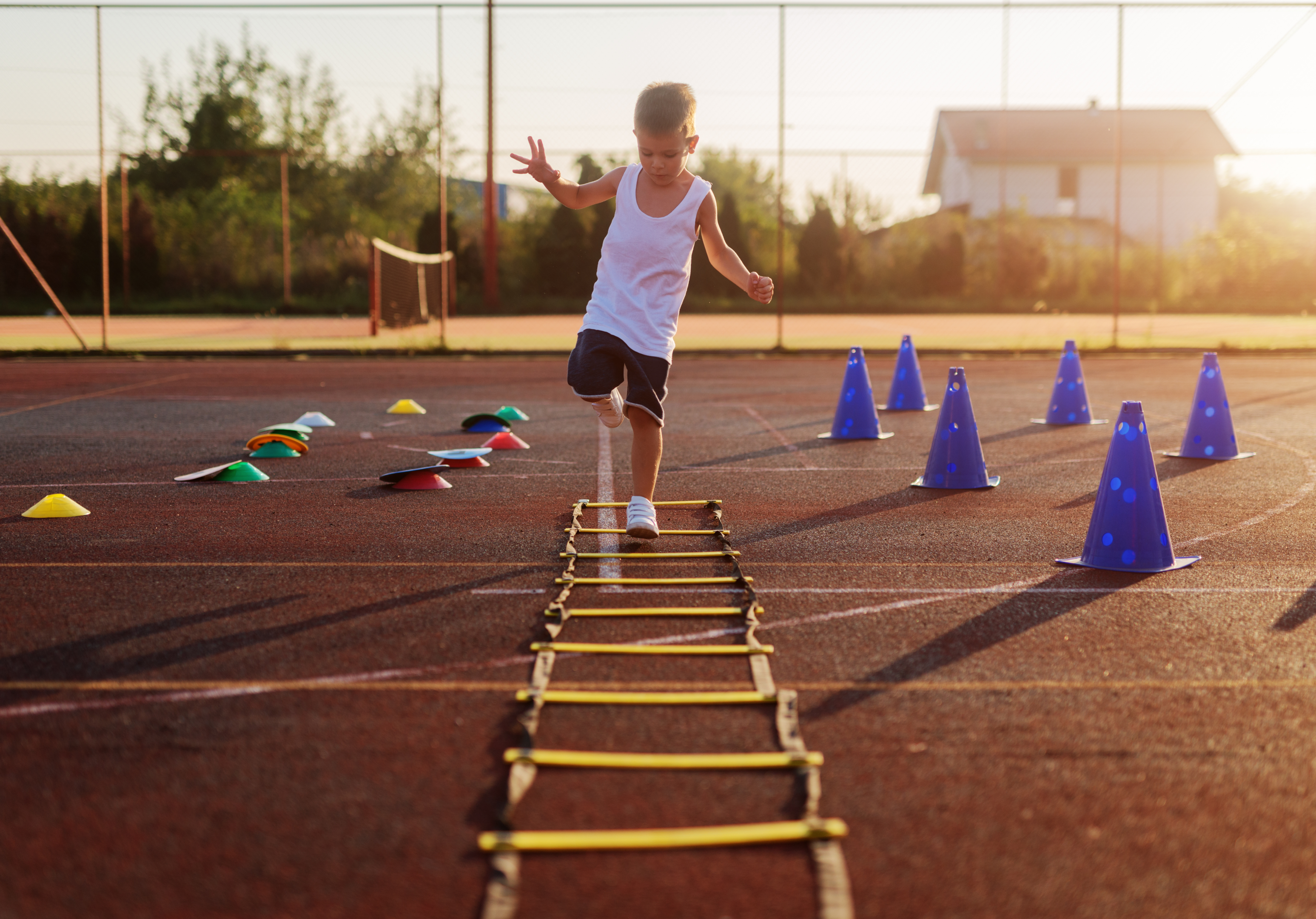 Exercises That Increase Agility
Sports teams and personal trainers have long used agility exercises to help their athletes prepare for the hardest sports challenges. However, you don't need to be a professional athlete to benefit from these exercises – they can help everyday people too!
It helps one move more quickly in reaction to environmental cues and responds faster during games or sports activities.
In its simplest form, an agility training program is seen on sports fields, and tracks as players weave between cones, run relays, and perform other quick movements.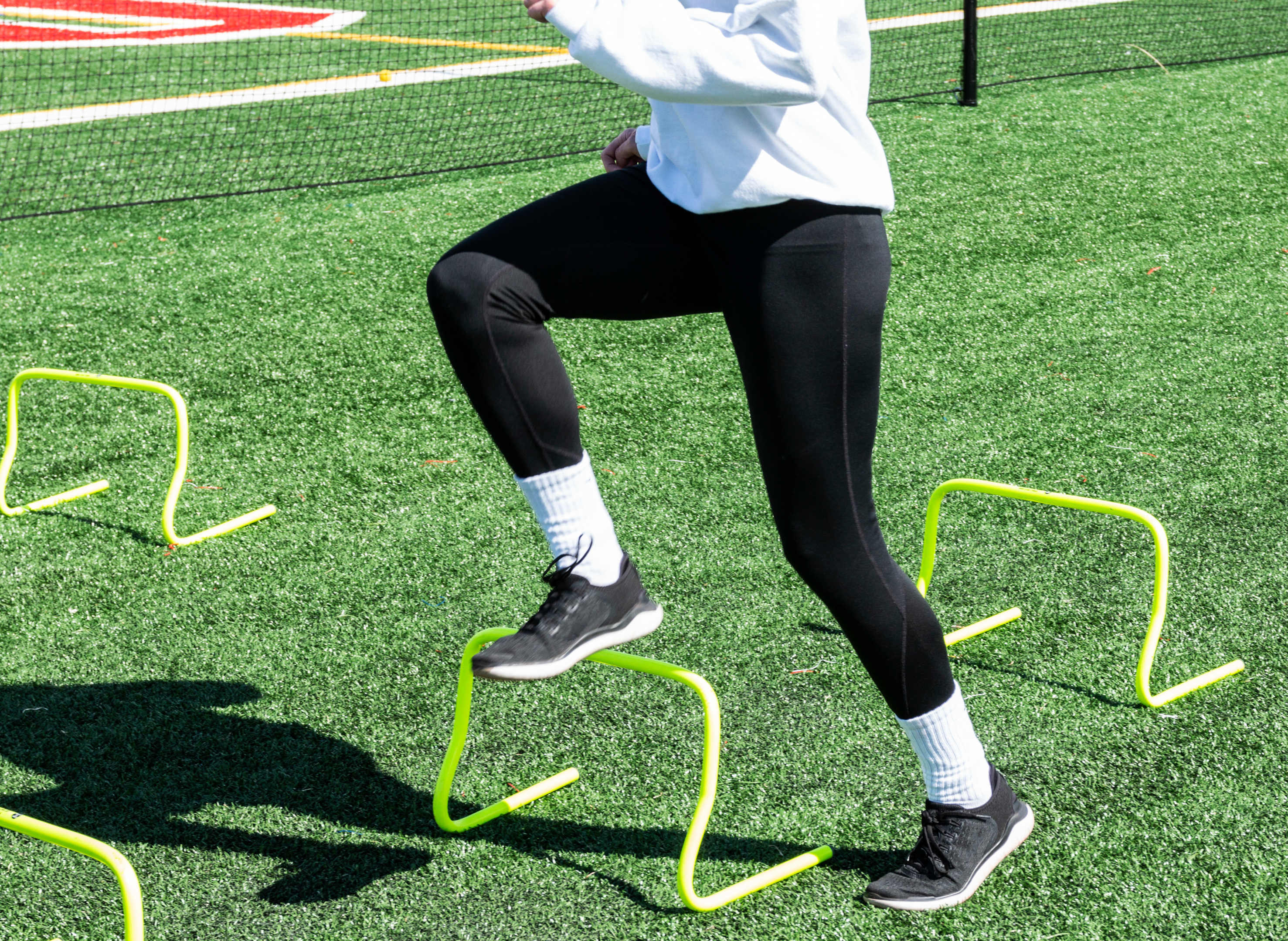 Establishing a successful speed agility program requires more than just meeting deadlines and providing fast-paced responses.
Eighth figure
An agility training program can help improve coordination, strength, and reaction times, and one way to do so is through figure-eight exercises. Start at two points suitably distanced apart and sprint in a figure-eight pattern: around the point, back to the first, and up a hill. Take your training outdoors for an extra challenge!
Playing other sports
An athlete's levels of agility and speed fitness should be measured before any type of training. Both individual athletes and team players can benefit from this training. Games, including basketball, football, soccer, tennis, and hockey, require agility training. Other sports that emphasize speed and agility drills urge competitors to shift speed and direction while moving since it enhances performance.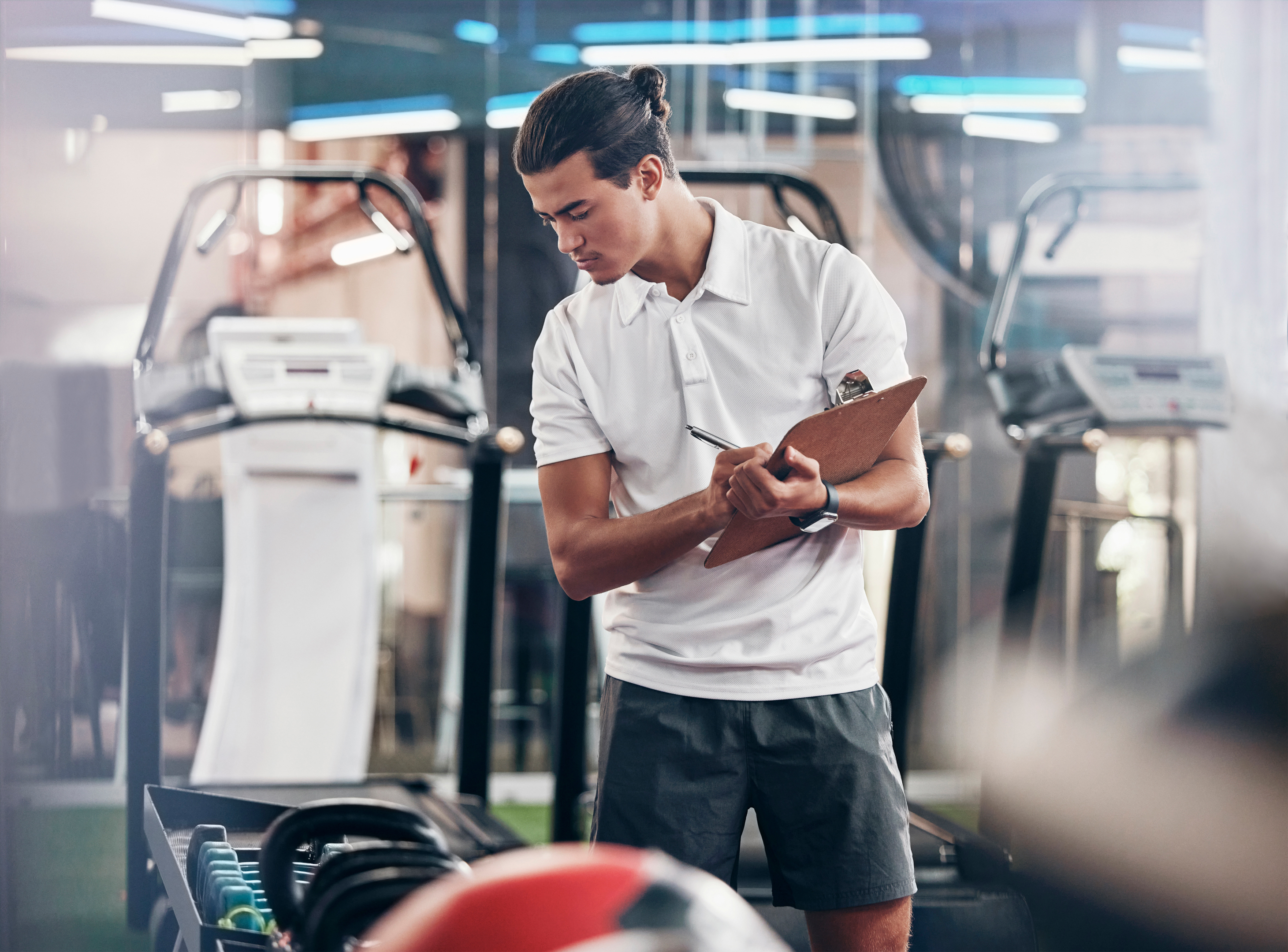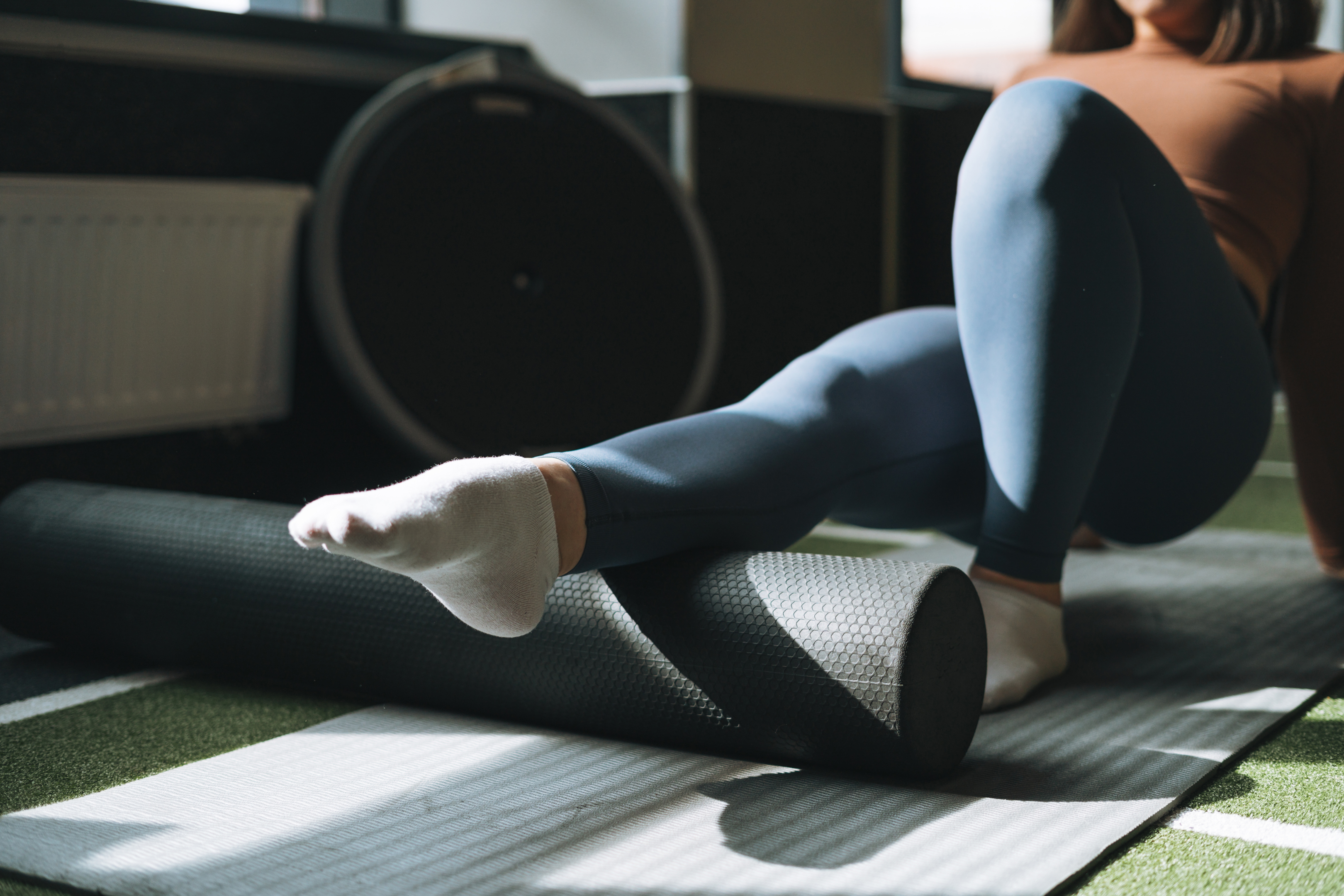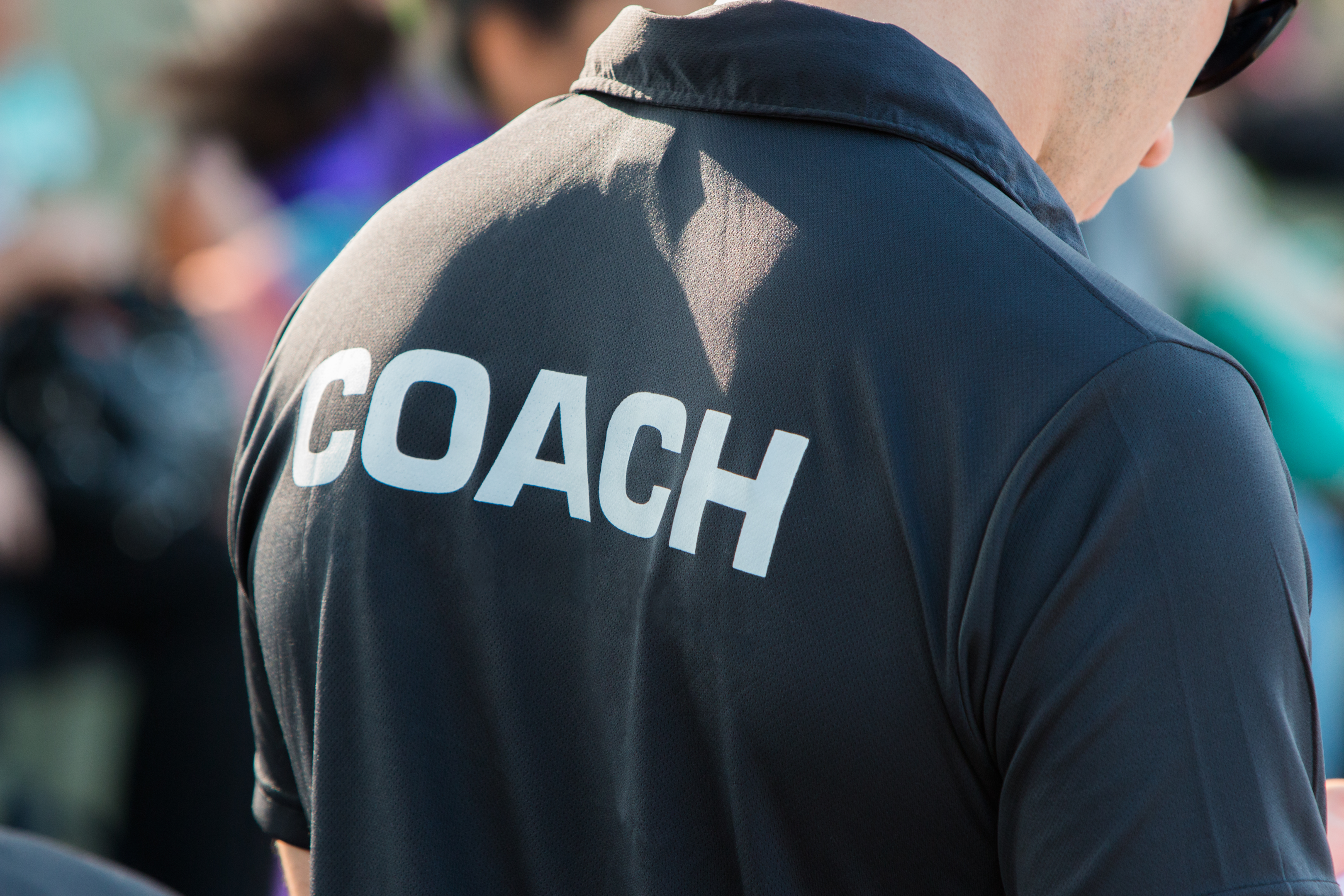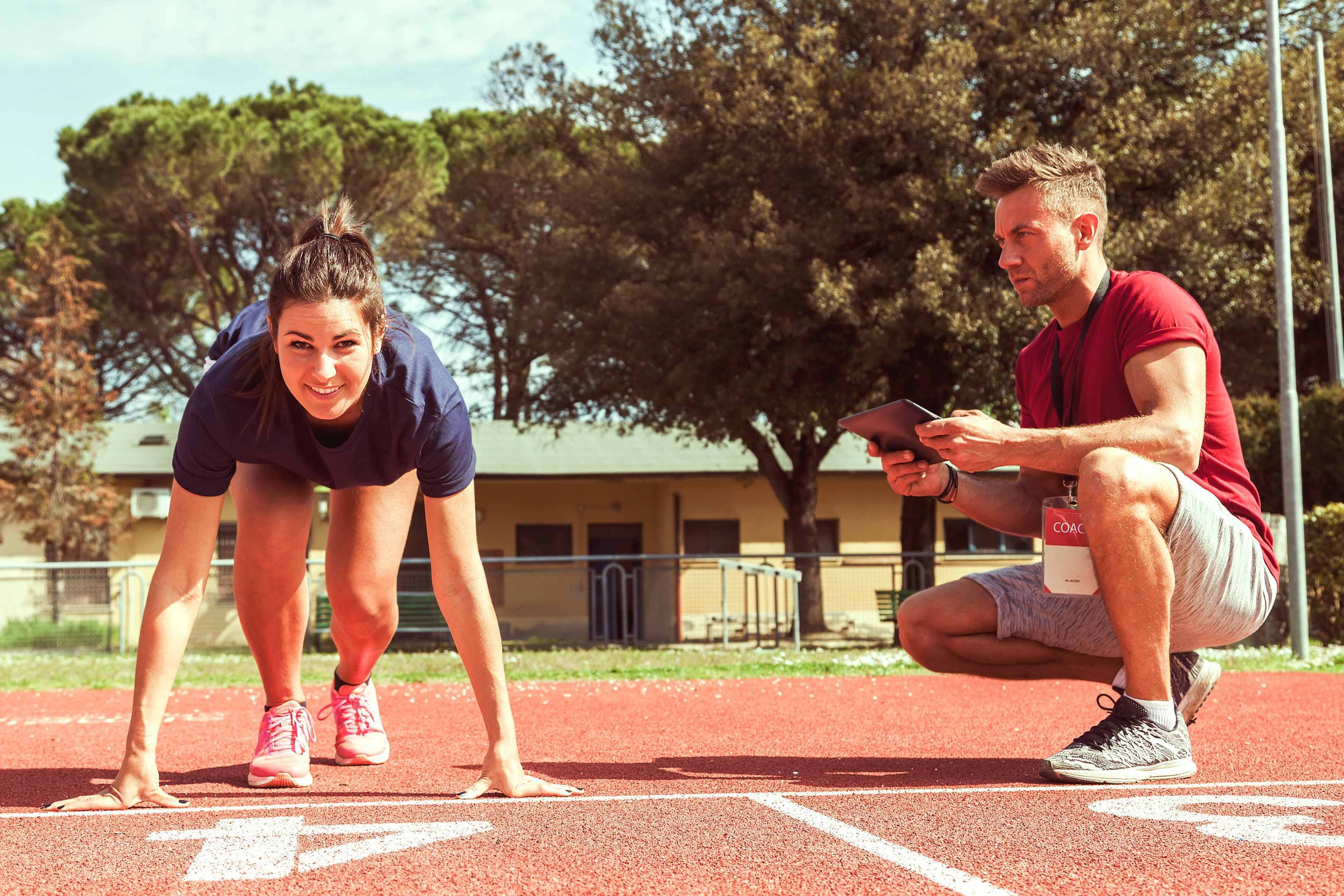 Wrap up
Aside from the physical benefits of regularly utilizing a speed and agility trainer, there are plenty of mental advantages too. For one, you'll develop accelerated decision-making skills since you'll need to process information rapidly to change directions quickly.
Rely on the best!
If you're looking for a top-of-the-line agility and speed training programs, look no further than our website. We carry only the best products at the most competitive prices so that you can perform your best during every game. Train like a pro with our expansive selection today!