How To Throw A Baseball Farther
Whether you've played baseball before or you've just started playing baseball, proper throwing mechanics are essential if you want to learn how to throw a baseball farther. In this blog post, we will discuss the basics of how to throw a baseball farther, including some tips and techniques that can help you achieve maximum distance. Keep reading to find out more!
Before You Start Playing Baseball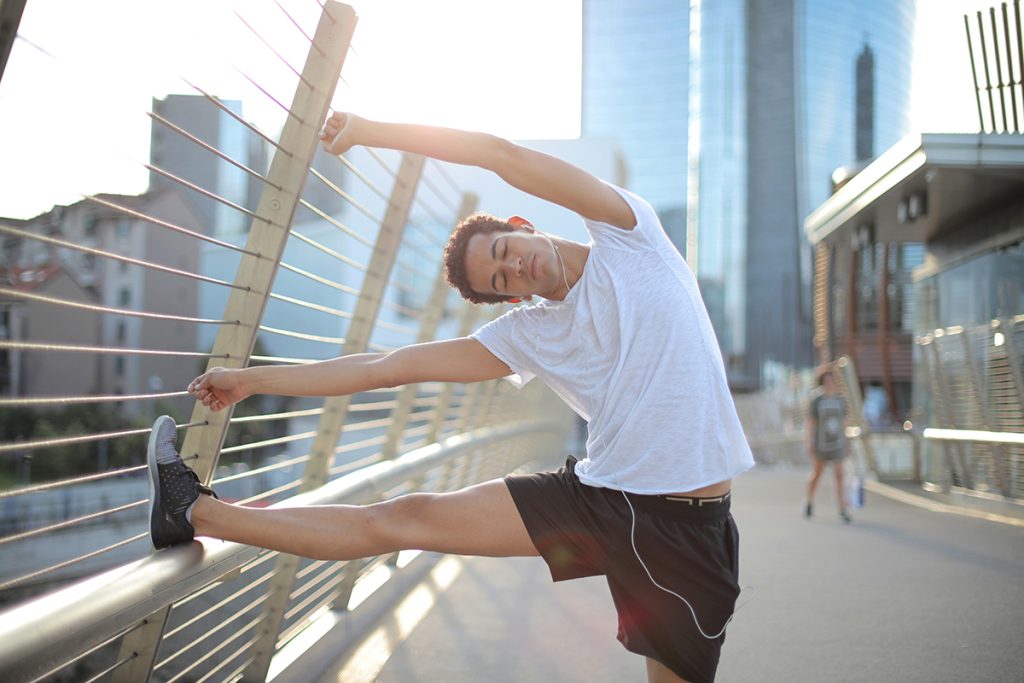 Before you start throwing a baseball, or start any type of physical activity, it's important that you always take the time to warm up your body. Stretching will help prepare your muscles for the rigors of throwing and will decrease the risk of sustaining an injury.
You'll want to spend approximately 10-15 minutes warming up your arms, legs, and core before you play catch or throw a baseball. This will help to prevent injury and improve your performance.

Warming up can include stretching, jogging, performing rotational exercises for the shoulder, and completing a light set of arm circles. The goal is to increase blood flow to the muscles that you'll be using during your activity.
Stretch Before Throwing A Baseball
Stretching before throwing a baseball is key to avoiding injury and ensuring that you can throw the ball with maximum power. Make sure to stretch out all of the muscles in your arms, especially those in your shoulder and rotator cuff area. You should also do some light stretching of your legs, hips, and core muscles as these can all affect how you throw. Make sure to hold each stretch for at least 15 seconds before releasing.
Warm-Up Your Arm Before Throwing A Baseball
Before throwing a baseball it's important that you warm up your arm to get the blood flowing and ensure that your muscles are ready to be used. A good way to do this is by doing some light arm circles in both the clockwise and counterclockwise directions. You can also do some shoulder shrugs and arm. Repeat these exercises for about a minute before moving on to throwing the baseball.
Once you've warmed up your body, it's time to start throwing the ball. Next are some tips and techniques that can help you throw a baseball harder, increase throwing distance, and improve accuracy.
Practice The Right Throwing Mechanics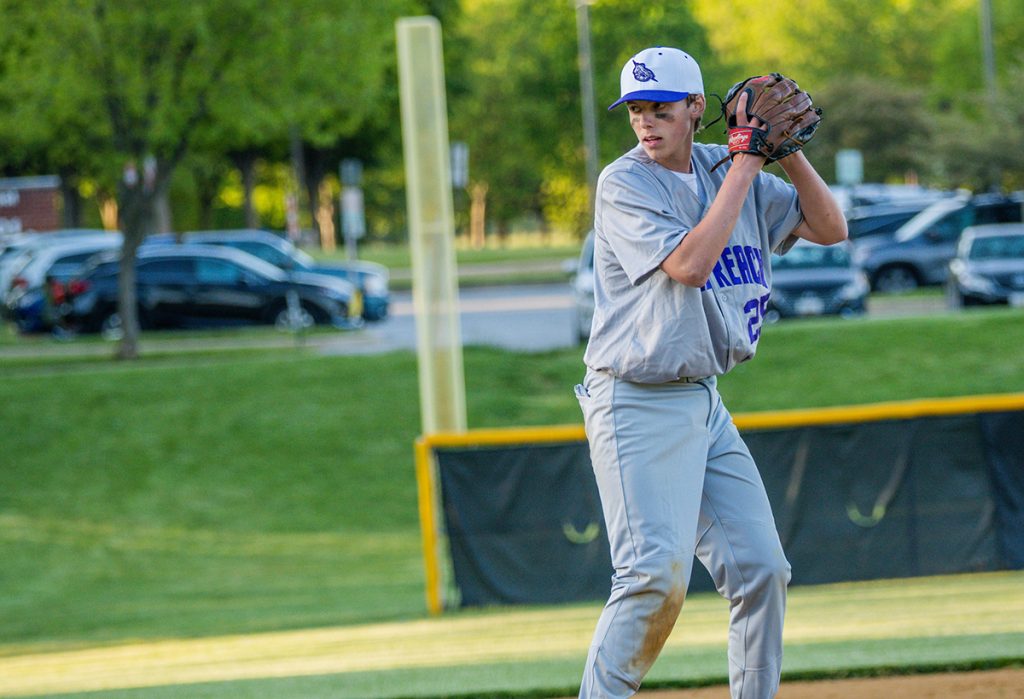 If you're wanting to play baseball, you must learn the proper way to throw a baseball. The key is to keep your throwing arm as straight as possible while keeping your elbow up and close to your body. Make sure that you have an even weight distribution when throwing so that the power is coming from your legs and not just your arms.
You should also practice throwing with all parts of your body, including your legs and core. This will help you to build strength and power in your throws, allowing you to have greater control over the ball. With enough practice, you may even be able to throw farther than before.

If you want a personalized coaching experience then Performance Lab of California is the perfect place for you. We work with athletes of all levels to help them reach their goals and maximize performance. Our highly experienced coaches provide individualized instruction, tailored to each athlete's needs and abilities. We will help you develop form and technique, increase speed and power, as well as improve footwork and agility.
Correct Stance
Begin with your feet firmly placed shoulder-width apart, and plant your front foot slightly ahead of the back foot for balance. Good foot placement should allow you to twist and turn on the ball of your back foot while still being able to easily maintain balance. Also, make sure that your feet are pointed in the same direction as where you want to throw the ball – usually home plate.
Proper Grip
Make sure that you're using the correct grip for throwing the ball. Grip the ball with your index and middle fingers across a side seam, not between seams. A 4-seam grip will give you more control when throwing farther. Experiment with different grips to find out which one is most comfortable and gives you the best control of the ball.
Wind up your body
To generate more throwing power, you want to make sure that you're properly winding up your body as you throw. Start by turning your hip and shoulder away from the target until they are facing it at the release point. This will help generate torque, which will provide extra distance to your throws.
Keep Your Elbow Up
As you move through your throwing motion, make sure that your elbow stays above shoulder level throughout your entire arm action. This will help ensure that your throwing arm is in the proper throwing position and will also help maximize power.
Throwing Arm Position
When throwing, make sure that your arm is in a straight line from the shoulder to the target. This will help ensure that you are generating maximum power and accuracy during your throws. Keeping your arm in this position will also help prevent injuries while throwing.
Throwing Motion
As you're winding up and releasing the baseball, make sure to step forward and into your throw with your non-dominant foot. This will help generate more momentum by transferring weight into the throw, resulting in you throwing the baseball harder and with more velocity.
Follow Through
After you release the baseball, follow through with your whole body by completing your throwing motion all the way until it stops at its natural endpoint. By following through, you'll ensure that you get full extension on your throws which will result in better accuracy and throwing distance.
Play Catch or Long Toss
The best way to become a better thrower is by practicing regularly. Make sure to practice proper form and technique every time you throw so that it becomes second nature. Also, work on different types of throws such as sidearm or overhand throws to make yourself well-rounded.
You can't go wrong with consulting professionals. With a good coach, enough dedication, and hard work, you'll be throwing like the pros in no time! Contact us today for more information on how to get started learning how to throw a baseball farther, faster, or harder.
Build Up Your Arm Strength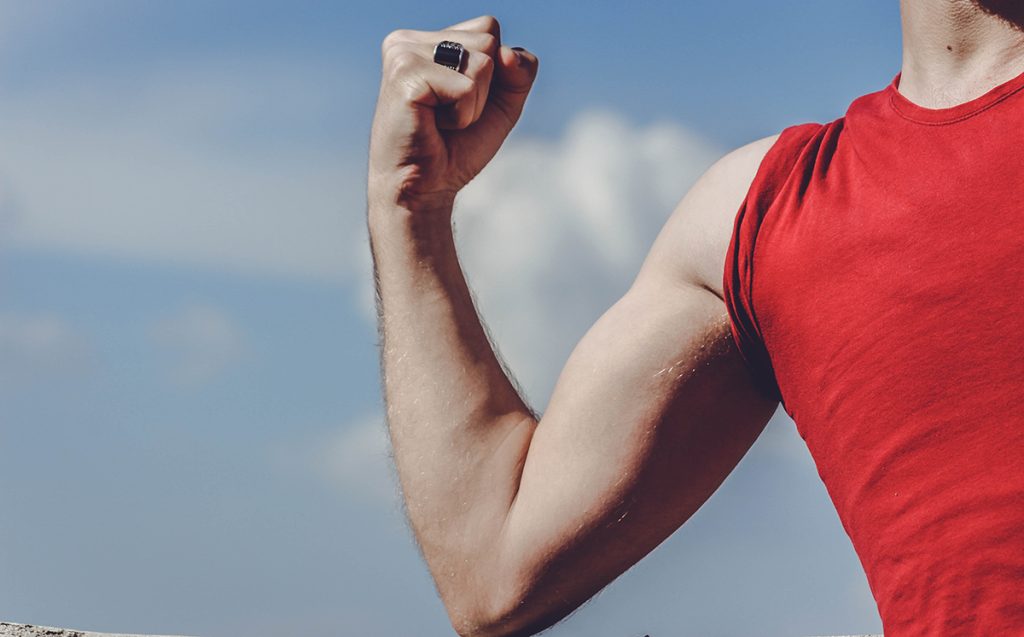 If you want to throw further, faster, and harder, you'll need stronger arm muscles. Find ways to gradually increase your arm strength by doing weight lifting or resistance exercises. Focus on strengthening the muscles in your upper body – arms, shoulders, and core so that they can become accustomed to throwing motions.
A big part of proper pitching technique is having a strong and stable upper body. You'll want to make sure that you practice drills to increase your flexibility, balance, and agility in the upper body muscles which are vital for throwing motions. You should also focus on developing muscular endurance so that you can continue executing proper form without fatigue during long practices or games.
Recommended Exercises For Baseball Players & Pitchers
There are a variety of exercises you can do to increase your arm speed and strength for throwing a baseball harder, faster, or further. Incorporating these exercises into your routine will help build up the muscles in your arms so that they can handle more powerful throws. These exercises include:
– Push-ups
– Lat pulldowns
– Shoulder press
– Sit-ups
– Triceps extensions
– Pull-ups
– Bicep curls
– Dips
– Chin-ups
Plyometric exercises are also great for baseball players, as they help increase power and explosiveness in the body. These include box jumps, jump squats, single-leg hops, and medicine ball throws. Plyometrics can help build speed and agility which will translate to more powerful batting and throwing motions on the field.
A great way to build up your upper body and arm strength is to practice throwing with heavier balls. Start by using a weighted ball, and gradually increase the weight as you gain greater control of your pitching mechanics. Doing this regularly will help strengthen the muscles in your shoulders and give you more power when executing pitches in games.
Entering the football field? Learn how to throw a football in 6 steps here.
Frequently Asked Questions
What if I've never played baseball before?
If you've never played baseball before, don't worry! There are plenty of resources to help you learn the basics. Take a look at some of our instructional videos and contact us to speak with an experienced coach who can guide you through the fundamentals. With enough practice, anyone can become a great player!
Can weight training help my baseball performance?
Weight training can absolutely help improve your performance on the field. It's important to focus on exercises that will target the muscles used when playing baseball, such as your arms, shoulders, and back. Doing these exercises regularly can help you increase your power and accuracy when executing pitches. Additionally, weight training can help give you better control of your body's balance and coordination, which is essential when fielding. To get the most out of your weight training exercises, consider using instructional videos or speaking with a coach to ensure you are doing the movements correctly.
Why is the ball spinning at weird angles when I pitch?
When you're pitching, an important part of the equation is having proper technique. If your mechanics are off, it can cause the ball to spin at strange angles that make it difficult to control. To help you fix this issue, practice drills that will help improve your timing and accuracy when throwing. Additionally, work on strengthening your arm muscles, as this will give you more power and control on your pitches. Finally, make sure you are properly stretching before each session to ensure that your body is ready for the strenuous activity of pitching. Doing all these things together should help you regain control of your pitches.
Can your coaches help me throw harder?
Yes, coaches can help you throw harder! Your coach can help you develop an individualized workout plan that will target the muscles used for throwing. Depending on your age and skill level, this plan may include a combination of weight training exercises and plyometrics to increase arm strength and power. Additionally, your coach can assess your technique while throwing to identify areas for improvement. With proper instruction and dedication to the plan, you can see significant improvements in your throwing power.
What should I do if I experience a painful feeling while throwing?
If you are experiencing pain while throwing, it is important to stop and seek medical advice. Pain can be an indication of an underlying injury or that your body is being pushed beyond its limits. It is important to identify the cause of the pain so that proper steps can be taken to avoid further injury. Your coach can help you evaluate your mechanics and suggest modifications that can limit the amount of stress on your body.
How do I find a good baseball glove?
Finding the right baseball glove can be a daunting task. The first step is to identify what type of glove you need based on your position and preferences. A well-fitted glove should feel comfortable in your hand and protect from impacts during play. Look for gloves that are made of high-quality materials and have features such as adjustable wrist straps or finger stalls that increase gripping power.