Photobiomodulation Therapy Utilizing The Thor Laser
WE NOW OFFER THE NEWEST TECHNOLOGY TO REDUCE PAIN & INFLAMMATION
Proven to help speed up recovery
What is Low-Level Laser Therapy and
How Does it Work?
Low-Level Laser Therapy, also known as Photobiomodulation Therapy, is a light therapy using lasers or LEDs to improve tissue repair, and reduce pain and inflammation wherever the beam is applied. Photobiomodulation has been used for many years on sports injuries, arthritic joints, post-surgical treatment, back and neck pain. Low-Level Laser Therapy works mostly on a protein in mitochondria to increase ATP and reduce oxidative stress. A large amount of mitochondrial and intracellular downstream effects lead to improved tissue repair and reduced inflammation. Treatments take only 10-20 minutes and should be applied two times a week.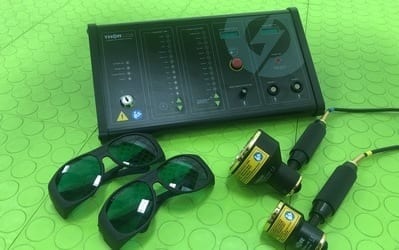 Our Thor LX2.3 Laser and LED Therapy System includes:
Single Laser
Laser Cluster
LED Cluster
Safety Spectacles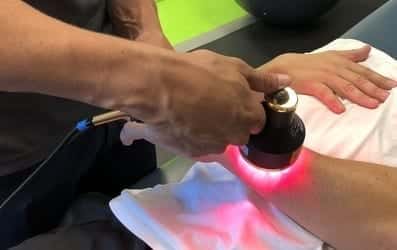 Low-Level Laser Therapy improves:
Speed and quality of tissue healing while reducing pain and inflammation when applied to the treatment area.
Appendages ahoy!
Photobiomodulation Therapy promotes:
Regeneration is non-invasive and has no side effects or medication. Contact us below to schedule your appointment.
See Who Else Uses This

See What Others Have Said
Learn More and Schedule Your
Appointment Below