USATF Masters Coaches: Guiding Athletes to Peak Performance
In the world of athletics, the term "USATF Masters" takes on a special significance. It represents those seasoned athletes who continue to defy time and expectations, demonstrating that the passion for sport knows no age limits.
But behind every successful athlete, there's a dedicated coach who plays an indispensable role in their journey.
USATF Masters is at the forefront of this dynamic track field, supporting athletes who have not only conquered their youth but are now achieving new heights in the realm of Masters athletics.
From the thriving community of Masters athletes in Colorado Springs to thrilling exhibition races and the complexities of age grading, this article will delve deep into the world of USATF Masters.
With our guidance, you'll gain a thorough understanding of the coaching process, discover how coaches navigate age-related considerations, learn about the strategies that keep these athletes injury-free, how to earn a listed WR, and more.
So, whether you're a dedicated coach, an athlete looking to join the ranks of Masters track field, or simply an enthusiast, this journey is for you. It's time to unlock the secrets behind the role of a USATF Masters Track Coach, as we delve into this fascinating and rewarding aspect of the competition.
Understanding Masters Track and Field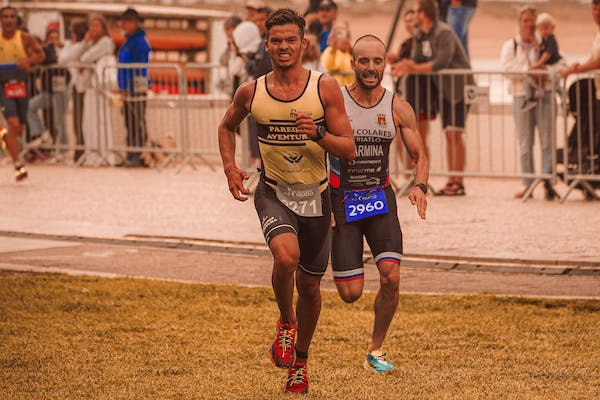 The dynamic domain of Masters Track Field brings together athletes aged 30 and older, who continue to prove that the flames of passion and determination burn brightly regardless of age. In this section, we'll delve into this fascinating universe, exploring its essence and significance.
Defining Masters Track and Field
Masters Track Field is more than just a category; it's a celebration of perseverance, dedication, and the relentless pursuit of athletic excellence.
These athletes defy conventional wisdom by showcasing their abilities in various track indoor championships. From sprints to long-distance running, hurdles, jumping, and throwing, Masters athletes demonstrate that the thrill of competition knows no age boundaries.
The Role of Masters Athletics
Masters athletics isn't just about competing; it's a holistic lifestyle. These athletes exemplify what it means to stay fit and active throughout life. They inspire others to embark on a similar journey, reminding us that age should never be a barrier to pursuing our fitness goals.
Masters Track Field Events
This section wouldn't be complete without discussing the core of the Masters athletics experience – the events. The masters athletics championships feature various disciplines, ranging from sprints to marathon runs.
However, the Masters athletes not only compete for personal glory but also contribute to the overall vitality of the championships.
Colorado Springs – The Epicenter of Masters Athletics
As we delve into the world of USATF Masters, it's impossible to overlook the significance of Colorado Springs. This city is not just a geographical location but a hub for Masters athletes, offering state-of-the-art facilities, coaching expertise, and a community of like-minded individuals.
Age Grading – A Fair Playing Track Field
In the world of USATF Masters, it's essential to ensure fair competition. Age grading helps level the playing field, allowing athletes of different ages to compete equitably.
The Importance of USATF Masters in Masters Athletics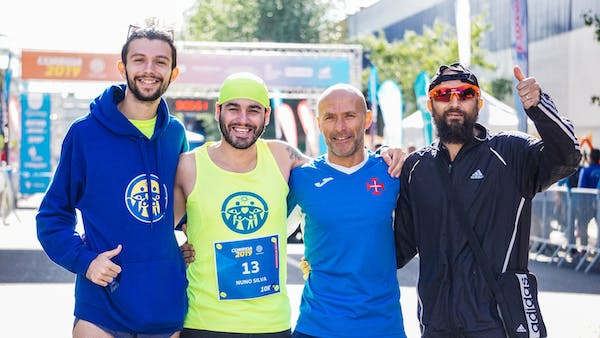 Within the dynamic world of Masters athletics, one organization shines as a guiding light, offering unwavering support and advocacy: USATF Masters. In this section, we'll illuminate the pivotal role played by USATF Masters in elevating the world of Masters athletics, while seamlessly integrating the specified keywords.
Ensuring Fair and Inclusive Competition
USATF Masters plays a pivotal role in establishing age categories that ensure fair competition, thus promoting a sense of inclusivity and equity for athletes of varying ability. This organization's commitment to providing equal opportunities and fair contests is key to its importance in the world of Masters athletics.
Supporting Athlete Development
One of the primary functions of the Masters committee is to support and facilitate the development of Masters athletes. They provide valuable resources, training opportunities, and coaching expertise, enabling athletes to enhance their skills and set a new mark of excellence. By offering tailored training programs, USATF Masters empowers athletes to compete throughout the season.
Promoting Lifelong Fitness
USATF Masters doesn't limit its mission to competition. It actively encourages athletes to pursue an active and healthy lifestyle throughout their lives, showcasing the importance of fitness beyond championships and meets. Their dedication to lifelong fitness underscores their impact on athletes' lives and overall well-being.
Showcasing Masters Championships
Masters athletes aspire to compete at the highest level, and USATF Masters helps them achieve a listed WR by organizing and promoting national and international championships. These championships serve as platforms for athletes to display their prowess, set new records, gain a listed WR, and inspire others to push their limits and strive for success.
Fostering a Sense of Community
Masters athletes often share a unique bond, fueled by their common passion for distance track and field. The Masters community, with USATF Masters at its helm, fosters this sense of camaraderie by providing opportunities for athletes to connect, share experiences, and celebrate their achievements as a unified group.
Advocating for Masters Athletics
USATF Masters serves as a powerful advocate for Masters athletics, actively lobbying for the inclusion of Masters athletes in various competitions. The Masters committee plays a significant role in ensuring that athletes' unique needs are recognized and addressed, and their voices are heard and accepted on the national and international stages.
The USATF Masters Events
Sprinting to Glory
Sprints, the heartbeat of track and field, remain as electrifying as ever in the Masters category. From the blazing-fast 100 meters to the grueling but exhilarating 400 meters, Masters athletes continue to demonstrate their explosive speed and power. Whether it's a local track meet or a national championship, these sprinters are ready to seize the spotlight.
Distance Running
For those with the endurance and tenacity to conquer longer distances, middle-distance and long-distance running championships provide the perfect stage. Masters athletes excel in the 800 meters, 1500 meters, and even the challenging marathon, proving that age doesn't diminish the joy of a good, long run. Whether on the track or in a road racing event, these athletes push themselves to the limit.
Hurdles
Hurdles are where agility, coordination, and speed converge. Whether it's the 100-meter hurdles or the challenging 400-meter hurdles, Masters athletes gracefully clear these obstacles, showcasing their resilience and skill.
Flying and Leaping
The jumping championships, including the long jump, triple jump, and high jump, are a spectacle to behold in Masters athletics. Athletes defy gravity, demonstrating that age doesn't hinder their ability to soar to new heights. Masters athletes also prove their mettle in javelin throwing, showcasing their precision and power.
Throwing for Distance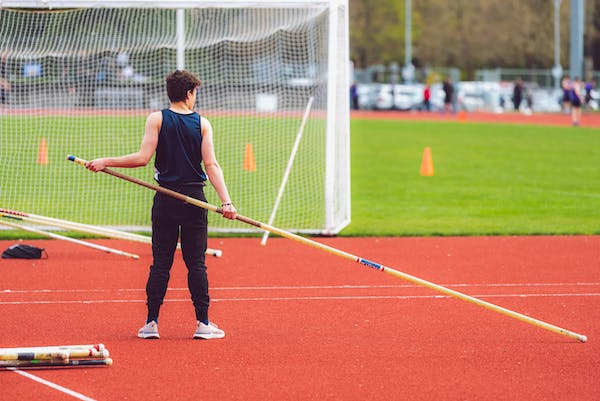 Masters shot put, discus, hammer throw, and javelin competitions are a testament to strength and precision. Masters athletes combine power and technique to send these implements soaring, proving that experience is a valuable asset in these indoor championships.
Mastering the Relay
The 4x100m and 4x400m relays are events that truly epitomize teamwork and coordination. Masters relay teams display their camaraderie and speed in these exhilarating races, often demonstrating that age is no obstacle to seamless transitions and swift performances.
Vaulting
Pole vault requires immense skill and fearlessness, and Masters athletes meet the challenge head-on. This event showcases that the desire to conquer new heights is timeless.
Road Racing
Road racing, from 5K races to marathons, is an arena where Masters athletes shine. These track championships often take place in picturesque locations, providing an opportunity for athletes to explore scenic routes while competing.
Racewalking
Racewalking is an event that places a premium on technique and endurance. Masters racewalkers prove that they can set a brisk pace while maintaining impeccable form.
Whether it's at an indoor championship or an outdoor track meet, these athletes are always ready to take the lead and complete every lap with grace.
The USATF Masters Coaching Process
Behind every successful Masters athlete stands a dedicated and knowledgeable coach. The role of a USATF Masters Coach goes far beyond shouting instructions from the sidelines.
It's an extensive process that combines experience, mentorship, and a deep understanding of the unique challenges faced by Masters athletes.
Mentorship and Guidance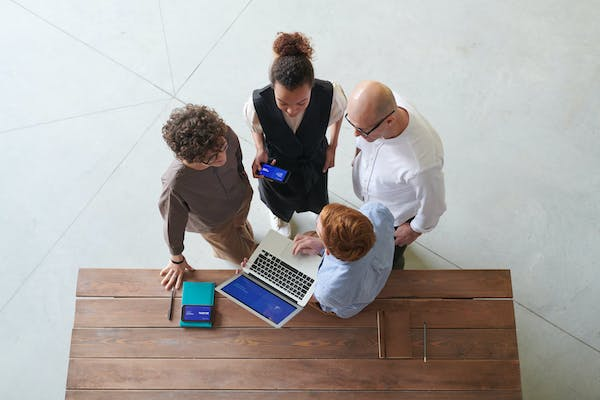 Masters coaches serve as mentors, guiding athletes through every phase of their training and competition. They provide not only technical guidance but also emotional support, recognizing the need to address the challenges faced by athletes in different phases of life.
Tailoring Training Programs
One size does not fit all in Masters coaching. Athletes come with varying fitness levels, abilities, and goals. Coaches tailor training programs to cater to these differences, focusing on strength, flexibility, and agility to ensure athletes remain competitive in their chosen indoor championships.
Monitoring Health and Well-being
Masters coaches are acutely aware of the importance of health and injury prevention. Athletes in this age category may be more susceptible to injuries, making a proactive approach to health a necessity. Regular monitoring, rehabilitation, and injury prevention strategies are integral components of coaching.
Setting Realistic Goals
Coaches hope to work closely with athletes every season to set realistic goals. These might range from personal bests to national or world championships. Goal-setting in Masters coaching is a delicate balance between ambition and the understanding of physical limitations.
Assessing Athlete Abilities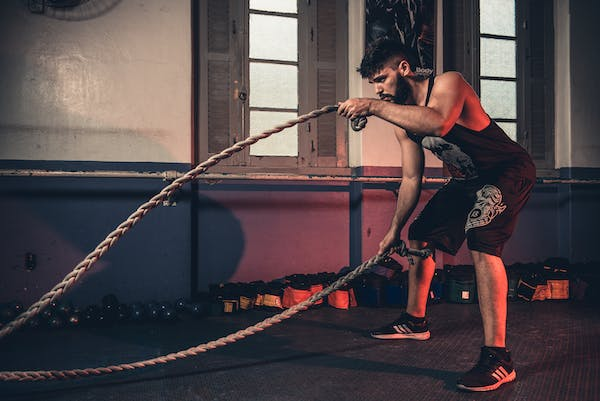 Coaches start by assessing theability of their athletes. This includes evaluating their fitness level, technical skills, and understanding their strengths and weaknesses.
Monitoring Progress
Continuous assessment and keeping a watch on an athlete's progress are key. Coaches track the distance and improvements of their athletes to adjust training plans accordingly.
Recognizing Physical Changes
As athletes age, they experience physical changes. These include decreased muscle mass, changes in metabolism, and decreased recovery speed. Coaches take these changes into account when designing training programs.
Modifying Training
Coaches modify training programs in the hope to accommodate the physical changes that come with age. This might include additional warm-ups, more time for recovery, and adaptations to reduce the risk of injuries.
Preventive Measures
Coaches implement preventive measures such as regular warm-ups, cooldowns, stretching routines, and techniques to strengthen vulnerable sites.
Addressing Injuries
In the event of an injury, coaches work closely with athletes to address it promptly and ensure a safe return to training and competition.
Event-Specific Coaching
Coaches specialize in event-specific coaching, focusing on the nuances of an athlete's chosen discipline. They provide feedback on technique, strategy, and race tactics.
Video Analysis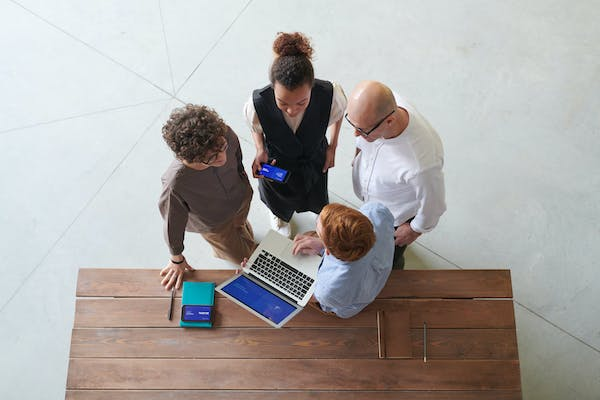 In this digital age, video analysis plays a significant role in coaching. Coaches use video feedback to help athletes refine their techniques every season.
Motivation
Coaches understand the significance of motivation. They inspire athletes from all around the world to push their limits, even in the face of age-related challenges.
Mental Toughness
Masters coaches work on mental toughness, teaching athletes how to manage stress, anxiety, and competition pressure effectively.
Race Strategies and Meet Preparation
Coaches delve into race strategies, ensuring athletes are well-prepared for the unique challenges of competitions. This includes discussing pacing, tactics, and mental preparation.
Masters Track and Field Equipment and Attire
Coaches guide athletes from all around the world in selecting the right equipment and attire, emphasizing the importance of comfort, functionality, and adherence to competition rules and entry deadline.
How do USATF Masters Set the Foundation of Athlete Training and Development
Understanding the Athlete
The coaching journey often begins with an in-depth understanding of the athlete. Coaches assess various aspects, including the athlete's fitness level, technical skills, and physical condition. This assessment forms the foundation for tailoring training programs.
Goal Setting
Setting goals is a collaborative effort between the athlete and the coach. These goals can range from achieving personal bests to competing in national or international championships and acquiring a listed WR.
The process of goal setting is a fine balance between ambition and realistic expectations, factoring in the physical limitations that may come with age.
Personalized Workouts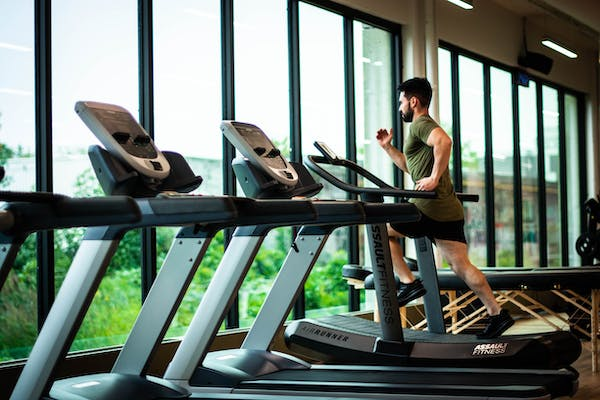 Masters athletes come with a wide range of fitness levels and abilities. Coaches understand that there's no one-size-fits-all approach to training. They craft personalized workouts that cater to an athlete's strengths, weaknesses, and specific event requirements.
Strength, Speed, Endurance, and Skill
Training programs encompass a spectrum of elements, including strength training, speed drills, endurance conditioning, and skill enhancement. Coaches meticulously plan these components to ensure that athletes are well-rounded and prepared for their events.
Continuous Monitoring
Masters coaches continually monitor an athlete's progress. Through regular assessments and feedback, coaches keep a close eye on improvements and make necessary adjustments to the training plan. This dynamic approach helps athletes from every corner of the world to reach their peak performance.
Navigating Age-Related Considerations
As athletes age, their bodies undergo a series of physical changes. These changes are an undeniable part of the aging process and are particularly relevant in the context of Masters athletics.
Decreased Muscle Mass
One of the primary age-related changes is a decrease in muscle mass. This can result in a decrease in strength and power, which are crucial aspects of many distance track field events.
Shifting Metabolism
Metabolism also tends to shift with age. The body's ability to efficiently convert food into energy can decrease, which may impact an athlete's stamina and energy levels.
Slower Recovery
Aging often brings with it a slower recovery process. Athletes may find that they require more time to bounce back from intense training sessions or competitions.
Modified Training Programs
Masters coaches understand that their athletes are not immune to these changes. They adapt training programs to accommodate the physiological alterations associated with aging.
Additional Warm-Ups
To address the decreased muscle mass and reduced flexibility, coaches often incorporate additional warm-up routines into training sessions. These routines help prepare the muscles and joints for more strenuous activities.
Extended Recovery Periods
Coaches recognize that athletes may need longer recovery periods between workouts. This is not a sign of weakness but a natural response to the body's changing capabilities.
Reducing the Risk of Injuries
Injury prevention becomes a central focus. Coaches work diligently to reduce the risk of injuries by incorporating exercises that strengthen vulnerable areas. The goal is to keep athletes injury-free while still pushing their boundaries.
Nutritional Considerations
Aging also brings about specific nutritional considerations for Masters athletes. Coaches collaborate with nutritionists to ensure that their athletes are receiving the right nutrients to support their training and overall health.
Balanced Diets
Coaches emphasize the importance of balanced diets that provide adequate protein, vitamins, and minerals. Proper nutrition is vital for maintaining muscle mass and energy levels.
Hydration
Masters athletes may be more susceptible to dehydration. Coaches stress the significance of staying well-hydrated, both during training sessions and competitions.
Nutritional Supplements
In some cases, nutritional supplements may be necessary to fill in nutrient gaps. Coaches work with athletes to determine which supplements, if any, are appropriate.
Psychological Support
The mental aspect of coaching takes on added significance in USATF Masters. Coaches provide psychological support to help their athletes cope with the mental challenges that may arise due to age-related changes.
Balancing Intensity
Masters athletes require a balance between intense training and adequate rest. Coaches ensure that training regimens are structured to prevent burnout or overexertion.
Event-Specific Considerations
Training programs are tailored to the specific needs of each athlete and their chosen event. Coaches are meticulous in refining techniques and strategies that best suit their athletes' age and capabilities.
Injury Prevention and Safety Measures Undertaken by USATF Masters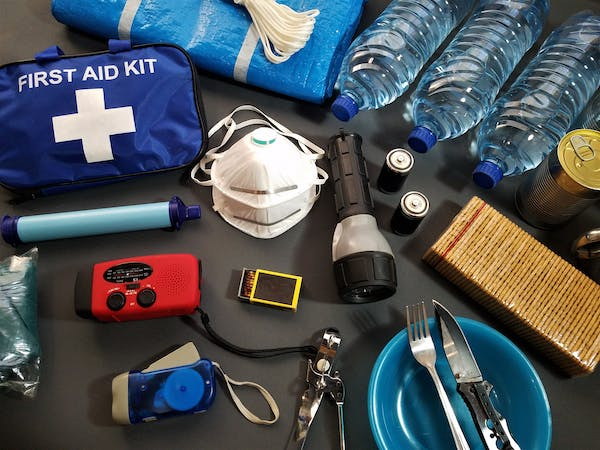 Before athletes even step onto the track, coaches emphasize the importance of preventive measures. Preventing injuries is not just a precaution; it's a fundamental aspect of coaching Masters athletes.
Structured Warm-Ups
Warm-ups are more than just routine exercises. They are structured to prepare the body, muscles, and joints for more strenuous activities. Coaches ensure that warm-up routines are comprehensive and tailored to the specific needs of each athlete.
Cooling Down Effectively
Cooling down after workouts and competitions is just as important as warming up. It allows the body to gradually return to a resting state, reducing the risk of post-exercise muscle soreness and injuries.
Stretching Routines
Stretching plays a significant role in injury prevention. Coaches guide their athletes through stretching routines that enhance flexibility and reduce the likelihood of muscle strains.
Strengthening Vulnerable Areas
Masters coaches recognize that certain areas of the body may be more vulnerable to injury due to age-related changes. As a result, they incorporate strength exercises that target these specific areas.
Addressing Injuries Proactively
Injuries are an unfortunate reality in any competition. Masters coaches are well-prepared to address injuries proactively, with a focus on both recovery and prevention.
Prompt Attention
In the event of an injury, coaches act promptly. They ensure that athletes receive the necessary medical attention and treatment. Early intervention is key to preventing minor injuries from escalating.
Rehabilitation and Recovery
Coaches are well-versed in rehabilitation and recovery techniques. They work in tandem with athletes to create rehabilitation plans that facilitate a safe return to training and competition. These plans include exercises to regain strength and flexibility.
Reducing Recurrence
Injury prevention doesn't end with recovery. Coaches actively work to reduce the risk of injury recurrence. They identify the root causes of injuries and implement strategies to address them.
Safety in Training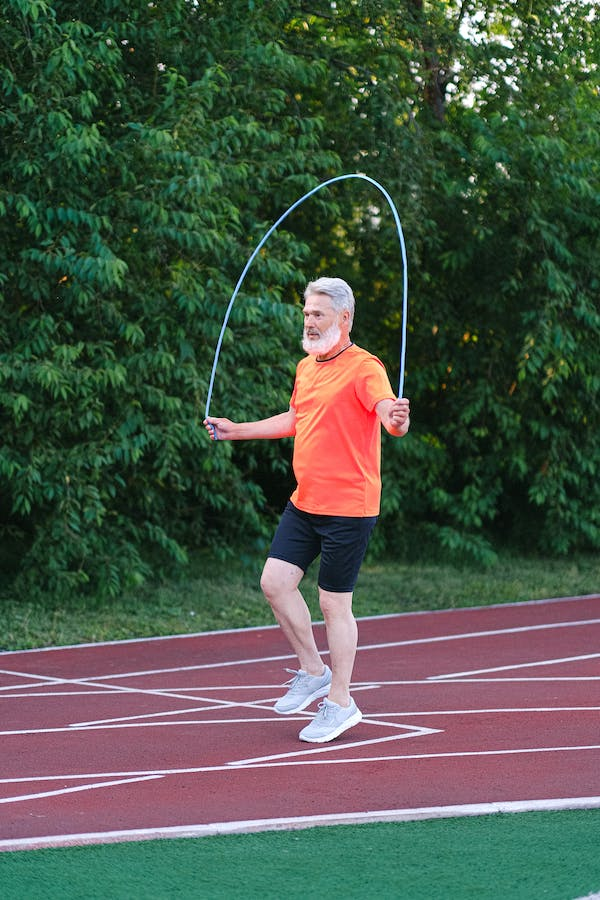 Safety isn't confined to competition; it's a priority throughout the training process.
Proper Supervision
Coaches ensure that their athletes are under proper supervision during training sessions. This includes monitoring form and technique to prevent incorrect movements that might lead to injury.
Hydration and Nutrition
Proper hydration and nutrition are vital for safety during training. Coaches educate their athletes on the significance of staying hydrated and consuming the right nutrients to maintain energy levels and stamina.
Monitoring Fatigue
Fatigue can increase the risk of injury. Coaches monitor their athletes' fatigue levels and adjust training plans as necessary to prevent overexertion.
Event-Specific Safety Measures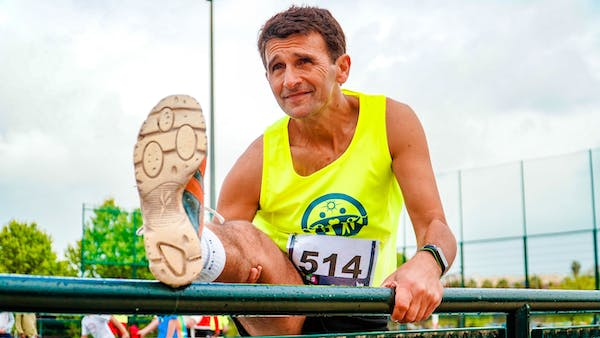 Safety measures are tailored to the specific track and field events that athletes are interested in.
Jumping and Landing Safety
For track events like long jump, triple jump, and high jump, coaches focus on teaching proper jumping and landing techniques to minimize the risk of injuries.
Hurdles and Sprinting Safety
In hurdle races and sprints, safety is paramount. Coaches ensure that athletes have proper footwear and emphasize the importance of maintaining correct form during these high-speed events.
Throwing Events Safety
In throwing events like discus and shot put, coaches educate athletes about proper technique to minimize the risk of overexertion and injury.
Building a Support Network
Coaches foster a sense of camaraderie among their athletes, helping them build a strong support network. Athletes often share their experiences and offer support and advice on injury prevention.
Technical Feedback and Event-Specific Coaching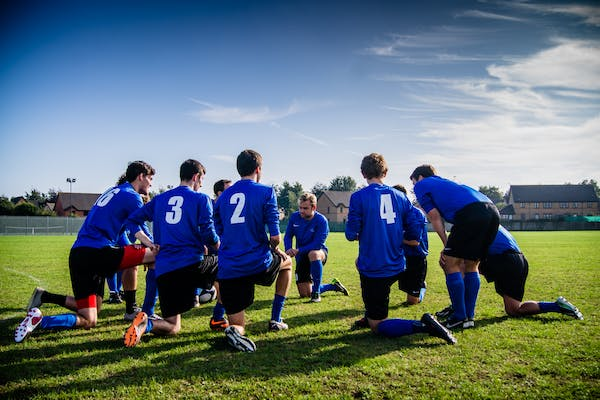 USATF Masters coaching involves a meticulous approach to technique mastery. Coaches begin by comprehending the unique technical demands of each event, whether sprints, hurdles, jumps, throws, or distance races.
They dive into video analysis, utilizing technology to break down athletes' performances frame by frame. This enables immediate feedback and detailed insights for both coaches and athletes.
Event-specific coaching takes this a step further, tailoring training to an athlete's strengths, weaknesses, and event preferences. Coaches offer specific feedback and develop drills that directly address the athlete's improvement site. It's all about fine-tuning techniques to perfection.
Developing Race Strategies
USATF Masters coaching transcends technique and delves into the strategic realm. Coaches work with athletes to craft race strategies that align with their strengths and the demands of their events. This includes discussions on pacing, tactics, and race management.
Mastering the mental game is equally crucial. Coaches guide athletes in managing stress, anxiety, and high-pressure situations. Techniques like visualization and focus help athletes mentally prepare for competition, ensuring they remain sharp on the track.
Continuous Feedback
In the dynamic world of coaching, feedback is a constant companion. Coaches offer ongoing evaluation, assessing athletes' progress, and adjusting training plans. This ensures that techniques are continually refined, keeping athletes at their peak performance.
The Role of Race Simulation
Race simulations provide real-world practice for athletes. Coaches set up scenarios that mimic actual race conditions, allowing athletes to fine-tune their strategies and mental preparedness. It's about preparing for the unexpected and gaining a competitive edge.
Supportive Feedback
Coaches understand the significance of nurturing an athlete's confidence. Feedback isn't just about identifying the site for improvement; it's also a source of positive reinforcement.
Coaches celebrate achievements, be they personal bests, podium finishes, or a listed WR, instilling a sense of pride and accomplishment in their athletes.
Preparing for USATF Masters Competitions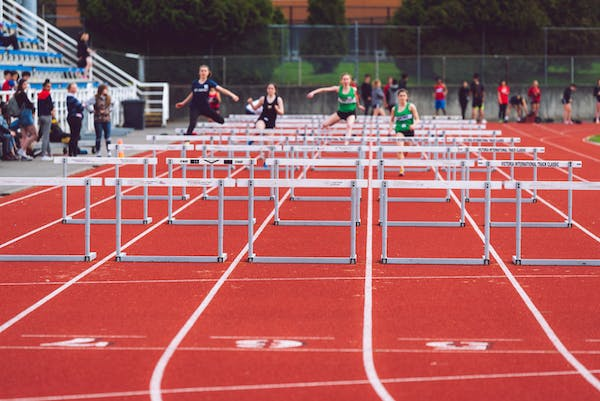 Preparing Masters athletes for track and field competitions is an art that blends experience, expertise, and unwavering dedication.
Coaches work closely with athletes to deconstruct the event, focusing on pacing, technique, transitions, and potential challenges. This detailed analysis ensures that athletes have a comprehensive understanding of what to expect, making it easier to formulate effective strategies.
Meet Preparation
Race day is the culmination of rigorous training. Coaches ensure that athletes are fully prepared, fine-tuning training regimens and conducting technical equipment checks. Proper nutrition, hydration, and a well-structured warm-up routine are essential components of meet preparation.
Implementing Game Day Strategy
On the day of the meet, coaches assist athletes in executing their race strategies. They offer final advice, motivation, and encouragement to keep athletes focused. The pre-competition warm-up routine is meticulously designed to prepare athletes physically and mentally for their events.
Post-Meet Evaluation
After the meet, coaches and athletes engage in post-meet evaluations. They review the race, strategies employed, and outcomes, identifying the site for improvement in future training. This reflective analysis is an essential component of the coaching journey, enabling continuous refinement and progress.
USATF Masters Championships and Age Grading
Masters Track and Field isn't just a showcase of athletic prowess; it's a celebration of age-defying achievements and the embodiment of lifelong dedication.
The USATF (USA Track & Field) Masters Championships stand as a testament to this spirit, bringing together seasoned athletes from around the country for competitions that defy the conventional wisdom that sports are solely a young person's domain.
In this segment, we'll explore the significance of the USATF Masters Championships, the concept of age grading, and the pivotal role played by USATF Masters and Field coaches in road racing events.
USATF Masters Indoor Championships
The USATF Masters Indoor Championships features athletes aged 30, 40, 50, and beyond compete in a diverse range of events, from sprints to distance races, jumps, and throws.
Athletes from different walks of life come together to share their passion for the competition and inspire each other. It's an opportunity for Masters athletes to network, learn from each other, and form lasting friendships.
These championships often witness the setting and breaking of numerous national and even world records in various age categories. Athletes, fueled by their unwavering determination, push their physical limits, creating a spectacle that showcases the beauty of human potential.
Age Grading and Competition
Age grading is a concept that lies at the heart of Masters Track and Field. It levels the playing site by factoring in an athlete's age, allowing for fair competition across generations. Here's how it works:
1. Calculating Age Grading
Age grading involves calculating an athlete's performance relative to the world record for their age and gender. A score of 100% represents a performance equal to the world record, while scores above 100% denote performances that surpass the world record, considering the athlete's age.
2. Creating Equal Opportunities
Age grading ensures that athletes compete against their peers with equitable opportunities. Regardless of their age, athletes strive to achieve the highest age-graded scores possible, emphasizing the value of consistency and improvement throughout their Masters career.
3. Encouraging Participation
USATF Masters encourage athletes to remain active and engaged in the sport as they age. It provides a tangible measurement of progress and accomplishment, motivating athletes to continuously refine their skills and compete at their best.
The Role of a USATF Masters in Road Racing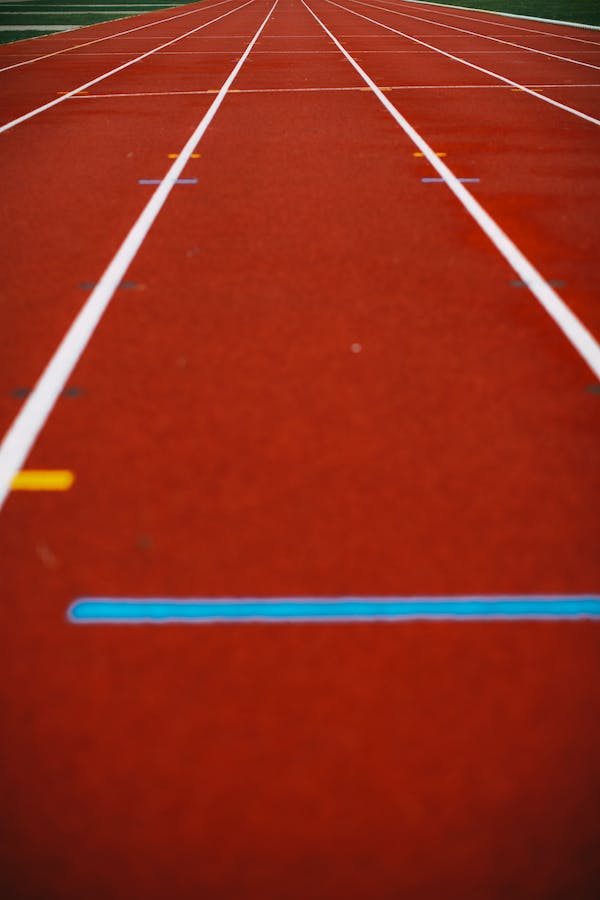 Road racing is an integral part of Masters Track and Field, offering athletes a different kind of challenge.
Coaches tailor training regimens to address the unique demands of road racing. This includes endurance, pacing, and the ability to navigate varied terrains and conditions. Coaches develop specialized programs that help athletes build the stamina required for road races.
Road races require strategic planning. Coaches work with athletes to develop race strategies that encompass aspects like pacing, fueling, and dealing with the mental challenges of prolonged efforts.
However, athletes are always at a risk of acquiring injuries in road racing as compared to distance track events. Hence, coaches incorporate injury prevention measures into training to keep athletes in optimal condition. This includes strength training, flexibility routines, and guidance on safe distance running techniques.
The Future of USATF Master Coaching
The world of Masters Track and Field coaching is in the midst of an exciting evolution.
As the sport continues to gain popularity and athletes are pushing their limits well into their golden years, USATF Masters coaching is adapting to meet the changing needs and expectations of this dedicated community.
In this segment, we'll explore the future of USATF Masters coaching, focusing on innovation, inclusivity, and the growing role of technology.
Innovative Training Methods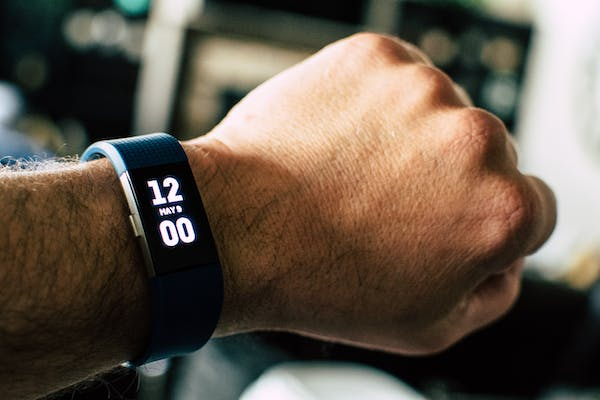 Masters coaching is embracing innovation in training methods. Coaches are exploring cutting-edge techniques to enhance the performance of their athletes. These include:
Biofeedback and Wearable Technology
Coaches are leveraging biofeedback devices and wearable technology to monitor athletes' physiological responses in real time. This data allows for precise adjustments to training regimens, optimizing performance and minimizing the risk of injury.
Customized Training Apps
The development of training apps tailored to the specific needs of Masters athletes is on the rise. These apps provide personalized workout plans, nutritional guidance, and recovery strategies, making it easier for athletes to stay on top of their training.
Virtual Coaching
Virtual coaching, enabled by video conferencing and remote training, is becoming a valuable tool. Coaches can provide guidance and motivation from afar, allowing athletes to access expert coaching even if they're not geographically close to their coach.
Inclusivity and Diversity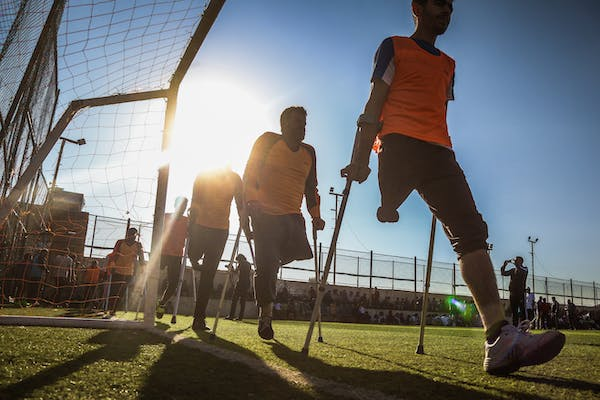 USATF Masters coaching is actively working to create an inclusive and diverse community, ensuring that athletes of all backgrounds, abilities, and ages feel welcome and supported.
Tailored Coaching
Coaches are adapting their coaching styles to meet the unique needs of athletes. This includes addressing the physical and mental challenges that may arise as athletes age.
Novice Athlete Support
Masters coaching programs are increasingly providing support for novice athletes who are new to the sport. This includes guidance on entry deadline and advice on the basics of track and field events.
Empowering Athletes with Disabilities
Coaches are extending their expertise to empower athletes with disabilities. They work to create adaptive training plans and provide the necessary accommodations to ensure everyone can participate and excel in Masters Track and Field events they are interested in.
Increased Focus on Nutrition and Recovery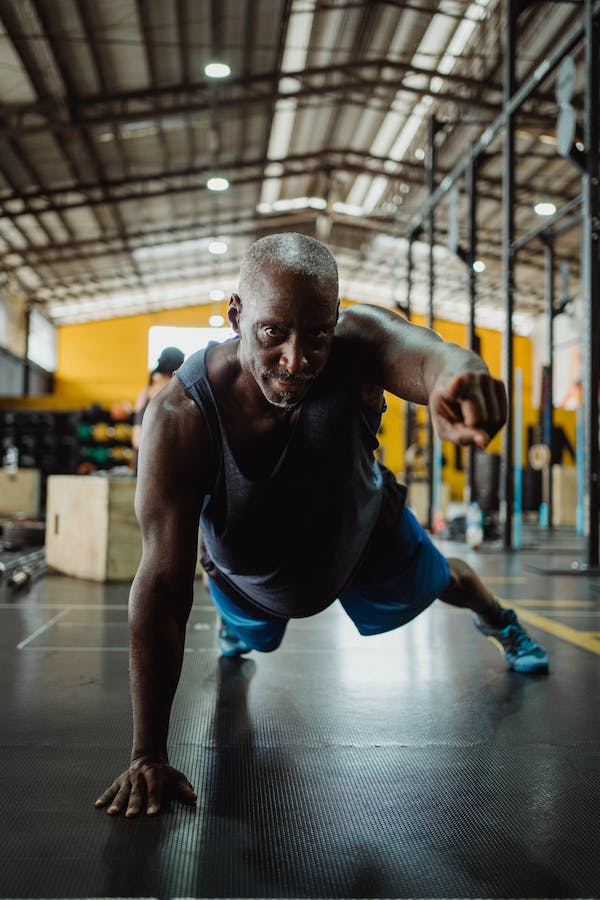 As the importance of nutrition and recovery in athletic performance becomes more apparent, USATF Masters coaching is placing greater emphasis on these aspects of training.
Nutritional Guidance
Coaches are working with nutritionists and dietitians to develop comprehensive nutritional plans for their athletes. These plans help athletes maintain their energy levels, support recovery, and enhance overall performance.
Recovery Strategies
Recovery is paramount for Masters athletes. Coaches are implementing recovery strategies that include mobility exercises, massage, and other techniques to help athletes bounce back from strenuous training and competitions.
Mentorship and Long-Term Coaching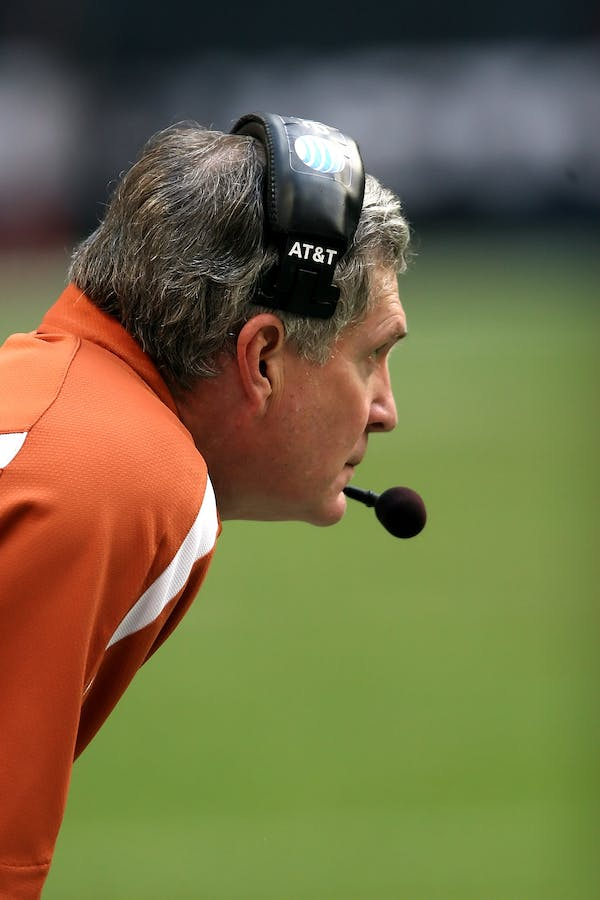 Mentorship and long-term coaching relationships are gaining prominence in USATF Masters coaching.
The Role of USATF Masters
Mentorship programs connect experienced athletes with newcomers, fostering a sense of community and providing valuable guidance and support.
Long-Term Coaching Commitments
Coaches are making long-term commitments to their athletes, recognizing that the journey to excellence is a marathon, not a sprint. These extended relationships allow coaches to deeply understand their athletes and help them reach their full potential.
Sustainable Training
Sustainability in training is another emerging trend. This approach is a recognition that, for athletes who have devoted decades to their sport, longevity and injury prevention are paramount.
Masters coaching is evolving to prioritize the long-term health and well-being of athletes, while still striving for peak performance. Two critical components of this shift are mobility and flexibility training and the incorporation of strength training.
Mobility and Flexibility
Masters coaching programs now place a significant focus on mobility exercises and flexibility routines.
These elements are pivotal for keeping athletes limber and reducing the risk of injuries, especially in events that demand extensive range of motion. Here's why mobility and flexibility training are taking center stage:
1. Injury Prevention
One of the primary reasons for this focus is injury prevention. As athletes age, their bodies may become less supple, making them more susceptible to strains and sprains.
Mobility exercises and flexibility routines help maintain joint health, reduce the likelihood of muscle imbalances, and enhance overall flexibility, reducing the risk of injury during training and competitions.
2. Event-Specific Benefits
For many track and field events, such as high jump, pole vault, and hurdles, extensive range of motion is vital. Masters athletes need to maintain this flexibility to perform at their best.
By incorporating mobility and flexibility training into their regimens, coaches enable their athletes to excel in their chosen events without compromising their well-being.
3. Enhanced Recovery
Mobility and flexibility exercises also aid in post-training and post-competition recovery. Athletes can recover more effectively, reducing muscle soreness and stiffness. This, in turn, enables them to maintain a consistent training schedule and compete at their peak performance levels.
Strenght Training
Strength training has also become a core component of Masters coaching programs. As athletes age, muscle mass and bone density can naturally decline. Strength training is the answer to mitigating this decline and offers a range of benefits:
3. Muscular Health
Strength training helps athletes maintain muscle mass and strength, crucial for events that require explosive power, such as sprints, throws, and jumps. Strong muscles not only enhance performance but also protect the joints and reduce the risk of overuse injuries.
2. Bone Density
Aging has led many humans to reduced bone density, increasing the risk of fractures. Strength training, particularly resistance exercises, helps combat this issue by stimulating bone growth and maintaining or increasing bone density. This is vital for athletes' long-term health and mobility.
3. Functional Fitness
Strength training enhances functional fitness, allowing athletes to maintain their daily activities with ease. It's not just about improved athletic performance; it's about an overall better quality of life.
The Impact of USATF Masters Coaching on Athletes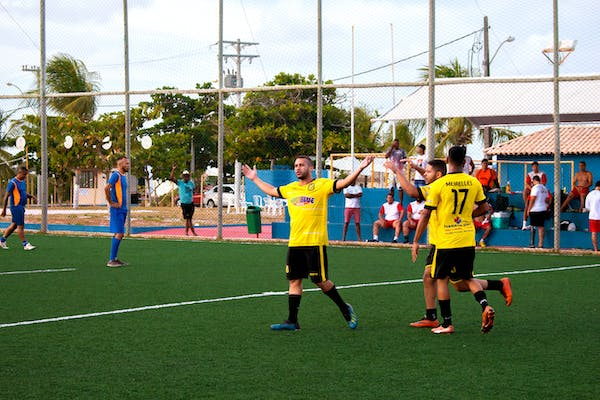 As we delve into the impact of coaching in the realm of Masters Track and Field, we find that it extends far beyond physical improvements, influencing every facet of an athlete's life. Here, we explore the multifaceted impact through various lenses.
1. Physical Transformation
At its core, Masters coaching strives for physical transformation. The coach work closely with athletes to enhance their strength, speed, agility, and endurance.
This aspect of coaching is instrumental in helping athletes excel in their chosen track and field events, breaking personal records, and, in some cases, setting new age group records. The physical transformation is tangible, as athletes continually push their boundaries and reach new heights.
2. Mental Resilience
Masters coaching instills mental resilience in athletes. The demanding nature of track and field requires athletes to confront physical and mental challenges head-on.
Coaches, often with years of experience in the sport, provide guidance in handling performance anxiety, maintaining focus during competitions, and bouncing back from setbacks.
The mental resilience developed in Masters coaching transcends athletics and equips athletes to face life's challenges with confidence and determination.
3. Lifelong Fitness
USATF Masters coaching promotes lifelong fitness. The coach impart knowledge about health, fitness, and nutrition that extends far beyond the track.
Athletes carry these lessons into their daily lives, making healthier choices and staying active as they age. Masters coaching, in essence, lays the foundation for a lifetime of well-being.
4. Confidence and Self-Esteem
Masters coaching boosts confidence and self-esteem. Achieving new personal bests, breaking records, acquiring a listed WR, and receiving recognition for one's dedication have a profound impact on an athlete's self-perception.
This newfound confidence extends to all aspects of life, empowering athletes to tackle challenges with belief in their abilities.
5. Longevity and Well-Being
Finally, the most profound impact of USATF Masters coaching is on the longevity and well-being of athletes. Masters coaching is not just about achieving short-term success; it's about fostering a lifelong love for track and field and promoting a healthy, active, and fulfilling life well into the golden years.
Conclusion
In the dynamic world of USATF Masters Track and Field, the role of a coach is akin to that of a guiding light. These dedicated mentors not only shape athletes' physical prowess but also foster mental resilience, a sense of community, and lifelong well-being.
USATF Masters coaching goes beyond the finish line, touching every facet of an athlete's life. It instills a competitive spirit, builds confidence, and leaves a lasting legacy of mentorship.